---


Part of NewFormat AB Portal
---


---
OpenFormat
Products and Services
Offerings / Promotions / Prices
Guides and Datasheets
---
Customer Contact Form
Home/NewFormat
---


Solutions for making accessible PDF

Our solutions are based on
tested, reliable, and highly accessible software solutions.

NewFormat is Appointed Reseller and Solution Partner in
Nordic (Sweden, Denmark, Finland, Iceland, Norway)
and
Baltic Region (Estonia, Latvia, Lithuania)
of leading PDF technology from axes4.


---

axesPDF - Efficient workflows for creation of accessible PDF.


---
---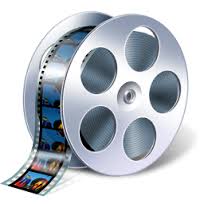 axesPDF for Word Video Demonstrations
Video Demonstrations of axesPDF for Word - Popup-window
Related On-line Demonstration
Reserve online-demonstration of axesPDF for Word
---
Products
---


Click Here to Download Free Trial of axesPDF for Word

You can use axesPDF for Word without activation as a trial
with some restrictions like watermark on every page,
an annotation on the first page and random color replacement of characters.



axesPDF® for Word is the 1-click-solution for the creation of accessible PDF
with Microsoft Word 2010 (or above) that comply with
PDF/UA-1 (ISO 14289-1) and WCAG 2.0

axesPDF for Word changes the game of accessible PDF creation:
Just with a click of a button you get a PDF/UA-document without ifs and buts.
The document complies with current standards and guidelines;
PDF/UA-1 (ISO 14289-1) and WCAG 2.0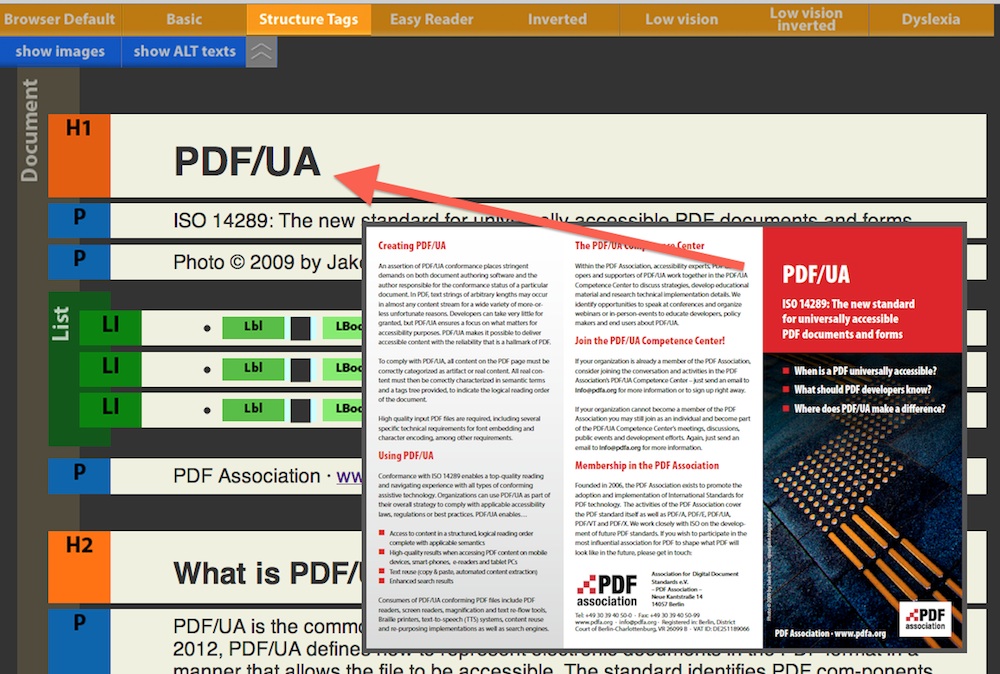 Click on image
Example of a correctly tagged PDF document and its structure tags.
---
Features
axesPDF® for Word offers a lot of powerful features.



Reliable conversion to accessible PDF
axesPDF® for Word transforms all Word elements into correct PDF tags:

Headings
Paragraphs
Images - no matter which layout option you have chosen
Captions for images and tables
Lists
External and internal links
Tables - even complex ones
Table of content
Notes
Side notes
Text boxes
and more...


Proper tagging
axesPDF® for Word has full control over the tagging.
This results in:

Rich semantics
High-quality tagging: 100% PDF/UA
Accessible hyphenation
Support of language settings even for paragraphs and words
Correct tagging even at page or column breaks


Accessibility settings by default
axesPDF® for Word manages all the settings that you had to do manually so far:

Reliable transfer of the document language that is set in Word
Determination of the tab order according to the logical document structure
Document title as window title
Initial view with bookmarks
Nested bookmarks

All these settings are customizable.

Correction on the fly
axesPDF® for Word optimizes the accessibility of your document on the fly by:

Artefacting empty paragraphs
Transforming list labels into the accessible standard bullet (Unicode)


Fully customizable tagging
axesPDF® for Word provides possibilities to determine the transformation process:

Determine the PDF role of Word elements
Mark decorative elements as artefacts
All PDF standard tags are supported (even BlockQuote or Caption for example)
Layout tables are linearizable
Transformation of 2-column-tables into definition lists
Footnotes and endnotes are transformed into screenreader usable inline notes


Role based workflow model


Document author doesn't need deep accessibility knowledge
Special task pane for document authors
(add alternate text, mark elements as decorative, linearize layout tables)
Document templates with predefined tagging rules
Document templates with predefined accessibility settings



---
axesPDF for Word - How it works
From Word to accessible PDF according to the PDF/UA Standard
axesPDF for Word empowers every Word user to create
a top quality accessible PDF in seconds.
Remediation is not needed anymore. Quality assurance becomes a no-brainer.
The key is to use styles and templates that are optimized for accessibility.
Everything else is done by axesPDF for Word.




Use Word as intended and click "Export PDF" – Done!
The conversion takes care of a proper tag tree based on styles,
embeds fonts and more.



The context sensitive task pane supports you with all additional tasks needed
like adding alt text or marking elements as decorative (artifact).



Save all axesPDF settings like the mapping of styles to PDF roles and
the initial view in your Word template. You only need to do this once.



If everything is fine - congrats!
You have created your first PDF/UA compliant PDF file.
---
For more information contact NewFormat
---
NewFormat AB
Smörblommegränd 14, SE-165 72 Hässelby (Stockholm), Sweden
tel:+46 (0)70 631 53 01

All content © copyright 2008-2019 NewFormat AB. All rights reserved.
---

axes4/axesPDF Partner