callas pdfDPartner displays the PDF-document's DPart information.




callas pdfDPartner is a free plug-in to Adobe® Acrobat that allows
for viewing DPart metadata as may present in PDF documents.




A new standard, Document Part Metadata (DPM),
combines the use of DPart information with a print intent vocabulary,
so parts of PDF files can be labeled with origin or intent information.

DPart is a metadata hierarchy that can be present in a PDF file to
provide additional information associated with pages or groups of pages.

DPart metadata is associated with pages or page ranges
(specified first in PDF/VT and then also in PDF 2.0).
DPart is intended to be used in automation to allow for
processing pages in the same PDF in different ways.

Ultimately, the purpose of DPart information is to be used
automatically in workflows under software control.
Yet being able to accurately see the data available in a PDF document
greatly helps while building DPart capable software and while
envisioning automation scenarios and building workflows.
Sadly, a viewer for DPart information in a PDF file was so far lacking.

The possibilities for print automation are huge, and callas software
provides callas pdfDPartner as a free software tool to help you to
understand what DPart information is contained in a PDF.



Source/PDF with DPart Metadata
("Vivien's east coast market Recipe Book" at
The Cal Poly Graphic Communications PDF/VT Test File Suite)
With callas pdfDPartner, if a PDF file has DPart metadata,
it is possible to display the metadata hierarchy.
This way you can quickly and easily browse the full document and also
see the various DPart metadata available for the pages in the document.
When clicking on a metadata entry the associated page is displayed
in Adobe Acrobat.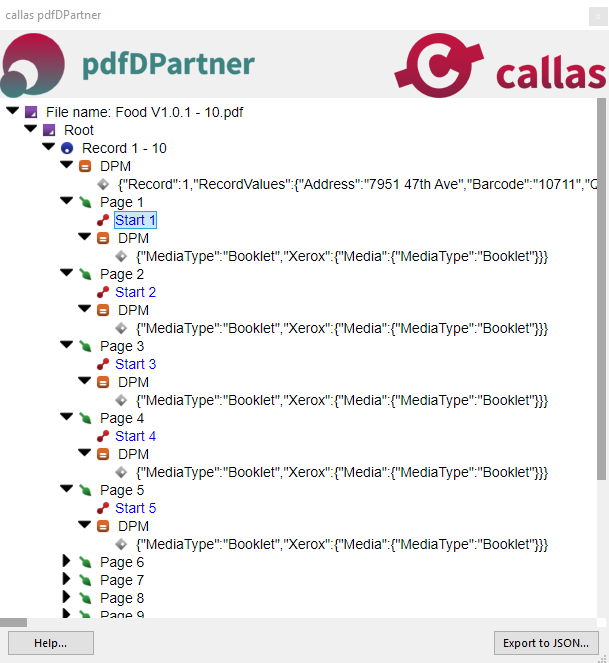 DPart Metadata Tree in
callas pdfDPartner DPart Metadata Viewer Dashboard
callas pdfDPartner works with all PDF's with DPart structures.
Via the Export functionality, the full DPart metadata can be saved
as a JSON file, which has all the hierarchical information
that is available in the PDF file.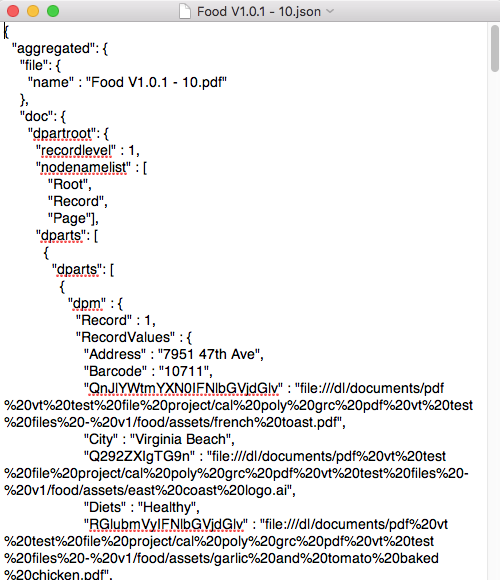 Exported JSON File
callas pdfDPartner DPart Viewer Dashboard
callas software believes in the potential that DPart
can offer for page-based PDF automation,
and has decided to provide the callas pdfDPartner free of charge.

callas pdfDPartner is an indispensable companion for
everyone creating, manipulating and managing PDF files.




Benefits

Easy inspection of DPart metadata in PDF documents.


Export of DPart information for further
analysis and workflow modeling.




Key features

As a plugin integrated into Adobe Acrobat.


Immediate identification of PDF documents
containing DPart information.


Full overview of all DPart information in a PDF,
with links to the associated pages or page ranges.


Export of DPart information to a JSON file for further analysis.
---
System Requirements

Acrobat 9, 10, 11 or DC (Standard + Pro, not Acrobat Reader).


Mac: Requires Mac OS X (Intel),
version 10.7 or newer, 64-bit-compliant.


Windows: Windows Server 2008 R2 / Server 2012 / 7 / 8 / 10.



---
callas pdfDPartner
Webinar/Video Recordings, Tutorials, Demonstrations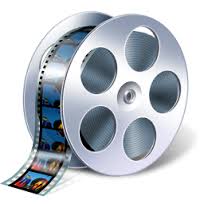 Video Demonstrations of callas pdfDPartner - Popup-window
callas pdfDPartner - Tutorials
Reserve online-demonstration of callas pdfDPartner
---
callas pdfDPartner - Free display of DPart information in PDF files
Feel free to try out the features of callas pdfDPartner with these PDF files