---


Part of NewFormat AB Portal


---


---
OpenFormat
Products and Services
Offerings / Promotions / Prices
Guides and Datasheets
---
Customer Contact Form
Home/NewFormat
---
NewFormat AB
PDF standards make the world work
---
Our solutions are based on
tested, reliable, and highly accessible software solutions.
NewFormat is Appointed Reseller and Solution Partner in
Nordic (Sweden, Denmark, Finland, Iceland, Norway)
and
Baltic Region (Estonia, Latvia, Lithuania)
of InSoft Imp, from InSoft Automation, USA.
---

InSoft Imp
Solutions for Layout Planning and Impositioning for
Digital & Offset Printing
---
Products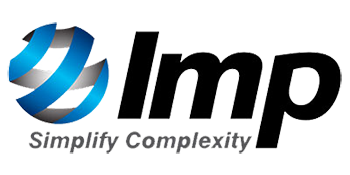 ---

Click Here for Free Trial of InSoft Imp
(You will be asked to fill in a trial request form.
To help us identify your interest for the software
and support you, please enter the code "NewFormat"
in the "Preferred Reseller" form field).
Imp Overview
---
Imp
a fully automatic layout planning and imposition software
Imp is a fully automatic layout planning and imposition
software designed to simplify and automate the process of
creating cost effective, print ready layouts for
commercial and packaging printers.

Imp includes several key innovations and has
sophisticated algorithms to offer a one-click solution
for creating imposed layouts.

Imp handles any kind of job
(book work, ganging & packaging jobs)
on sheet fed as well as web fed presses.
Imp is capable of calculating the best print/die layouts for jobs of
any size, quantity & color thus making it an ideal tool for estimators.

In a few seconds, your estimators can graphically
evaluate the best way to lay-out a job,
while minimizing printing and finishing costs.

The estimators can evaluate the trade-offs between
material efficiency, printing costs & finishing costs
to the last penny!
---
Imp for Book Printing
---
Imp for Gang Printing
---
Imp for Labels and Packaging
---
Die Library
---
StylKit CAD
---
Benefits

Automation

Efficiency

Saves material & time through efficient planning






Ease of use

With all the intelligence built in, efficient, accurate and
consistent imposition layouts can be produced.






Reduce human errors

Imp constantly evaluates the layouts against
the constraints defined by printing, folding,
die cutting and other finishing process and
keeps the user informed of any problems.






Single interface

Single tool for estimators,
planners & prepress operators.


Single tool for your packaging, label,
ganging & bookwork layout creation needs.


Drive both printing and die cutting
from the same application.



---
Key Features

Bound Jobs

Feed in the parameters like final trim size,
number of pages, copies, binding style and in
one click create cost effective and RIP-ready layouts.


Plan and impose landscape books, Arabic books,
table top calendars and N-up binding books with
no additional effort.


Generate plan and imposition for complex web fed scenarios
involving multiple webs and multiple delivery systems,
with the same ease.




Packaging and other non-rectangular jobs

Starting from a single-up die line, create cost-effective
RIP ready layouts in one click.


Using a highly sophisticated interlocking and nesting
algorithm, find the most cost effective way of printing
the job across different sheet sizes and presses.


Completely automated, behind the scenes bleed resolution.


Dynamically search die-database based on
geometry to find re-usable dies.




Auto Ganging

Starting from a CSV file, gang multiple jobs across all
possible sheet sizes in one click.


Using a nesting algorithm,
refined over the last 15 years and
now adapted for printing needs,
minimize press time and paper wastage.


Rearrange elements on layouts to achieve
cutting simplicity and logical order.


Gang non-rectangular jobs which
require die-cutting, with equal ease.
---
New Features

Support for Large Format Presses

Ground-up support for large format presses.

Imp is a rapid print layout creation engine
for large format presses.
Both roll-to-roll and flat-bed format presses are supported.

In the configuration of those devices,
one can use specific cost parameters,
allowing Imp to calculate accurate job costs.
Ganging Algorithm Fine-tuned for Large Format Printing.

When planning on a large format press,
the ganging algorithm of Imp works differently.
With less emphasis on reducing number of layouts and
more on saving substrate and ink, Imp will find the most
cost effective ganged layouts.

Imp is also capable of considering and
placing the same job on multiple layouts.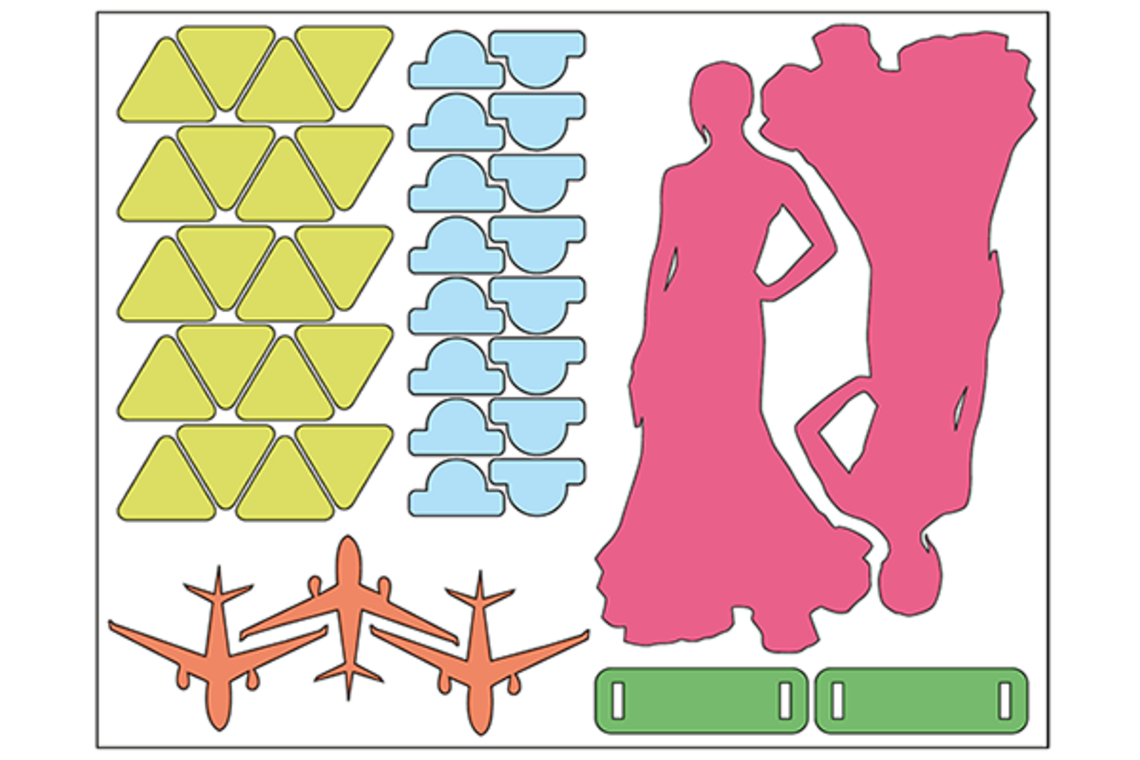 New Digital Cutting Machine Category.

Again with the goal of making cost effective layouts
for large format scenarios, Imp introduces a new
machine category: Digital Cutting Machines.

The cost function of this machine can calculate
the cost of digitally cutting a layout
(with knife or laser).






Improvements to Die Export

Considerable focus on handling of CAD data.

CAD-like Editor to Make Corrections
to Geometry of a Job

Until now, geometry of an unbound component could
be set only by importing CAD files (DXF, CF2 or PDF).
No changes could be done to the CAD data within Imp.

This has changed; you can now make changes from
within Imp by choosing the 'Edit Geometry' option.

Currently this CAD Editor has only some basic functionality.
But, going forward you can expect considerable development
adding more and more features to this CAD Editor.




This editor can come in handy in the following situations:

Make corrections to a badly drawn outline so
that Imp can find the closed outer geometry.


Add holes or other special layers from within Imp.


You can even draw the entire outline directly in Imp.




However, please note that it is a non-parametric editor.




Edit Die Export Data before Exporting

The same CAD Editor mentioned above comes in handy
when you want to add some new lines or layers to
the die data, just before exporting it.

The editor also has a smart tool called
'Auto Repeat Selection', which can automatically repeat
any geometry you add over one or more stations.


This tool is very handy when you want to
add stripping rules to the die.

Note: You cannot delete existing geometry of the layout.




Preview of Die when Exporting

The Die Export window now shows dynamic preview of
the die to the right (as shown in the picture below).
Preview is shown as per the layers settings
you have configured on the left.
More Control on Other Geometry

For other geometry layers,
you can now control two more things other than its color:

The line style (dash/dot etc.)


Whether the geometry in this layer will require
some rules to be made when making the die.




Imp will remember these settings and automatically
apply them in the future for layers with matching names.
More Control on Line Styles

You can now control how different line styles
are rendered inside Imp's user interface.
These settings also affect the line style
exported to DXF or PDF die.

You can also add new line types.
Below you can see the popup-window that allows you
to define and control the different line styles.

You must enter a series of values in millimeters.
These values alternately define the stroke and space length.
While you can delete custom line types,
predefined line types cannot be deleted.
Option to Draw All Layers in Layout Report

Before version 8, Imp would only draw
the cut-outline of the jobs in reports.

By choosing the new option 'Show all die lines',
you can now make Imp draw a to-the-scale
die drawing in the same place.

When this option is checked,
Imp will also draw a line legend in the report for
the reader to identify which lines belong to which layer.
Other New Features

It is now possible to define a soft and hard limit to
the die rule length that your die equipment can handle.

When auto planning, Imp software will take this limit
into consideration and generate layout solutions
which do not exceed the hard limit.
It will raise a warning when the soft limit is crossed.



Improved Push & Pop planning efficiency.


It is now possible to select multiple .lyt files when
planning with layout template file(s) option.


Imp can now expand gutters of signatures at
the time of auto planning bound component.


It is no longer necessary to manually click
the Expand gutters menu to expand the gutters.
Gutter = the space between columns of printed text,
including the gap between facing pages.



Number of lines/points in
the exported CAD data can be reduced.

By approximating series of small line segments with arcs.
In some cases, this can drastically reduce the file size of
the exported die/CAD data.



Additional columns in the CSV files will now be
imported as custom properties of the component.

Such a CSV file must have header row
at the beginning of the file.



Better error reports are generated when a CSV file or
few lines of a CSV file fail to import.


It is now possible to include and print
manually filled data in layout reports.


It is now possible to define custom properties
for layouts just the same way as it is possible to
define for a product or component.


New option to save Imp reports as .xps file
while generating them through ImpFlow.


Plan information can be exported in a CSV format.


By setting an option in impui.ini file,
it is now possible to align jobs on
the outside in a ganged layout.
This can simplify guillotine cutting.


PDF and job-size mismatch warning
is now shown in the Product Sheet UI.


Maximum folding depth value
can now be imported through the material CSV file.


You can now precisely control
the quiet zone around a barcode mark.


Creep compensation can now be applied
by scaling of the content.


Imp now supports Offcut margins for unbound components.

You can use this margin to enforce additional space
around the job on the layout.

Like bleed margin, offcut margin is also measured from
the trim edge of the job and hence will have effect only
when its value is greater than the bleed margin value
on a given edge.



---
For more information contact NewFormat
---
NewFormat AB
Smörblommegränd 14, SE-165 72 Hässelby (Stockholm), Sweden
tel:+46 (0)70 631 53 01
All content © copyright 2008-2023 NewFormat AB. All rights reserved.
All product names, trademarks and registered trademarks
are property of their respective owners.
---


InSoft Automation Partner