---

---


Part of NewFormat AB Portal
---
Picador for Educational Institutions
---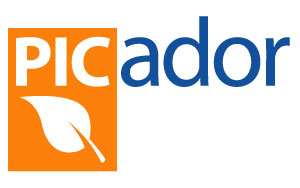 Picador@School
Picador in the Classroom for Student Training Purposes
Picador Classroom Edition

Picador for student training in classroom environment.
1 license for 25 concurrent users.
1 year subscription period.



Available for free for strictly non-commercial educational purposes.

Note!
Above products are available only for eligible educational institutions;
the use is strictly limited to non-commercial educational purposes.

Commercial purpose, such as commissioned training,
or for any payment, is not allowed.

Product support is only available online via Picador Online Support.
On-site product training for teachers available on request.




Note! All prices given excl. Swedish VAT / MOMS.
Delivery charges might be added.
We reserve the right to change our prices at anytime and without notice.
Contact NewFormat for license of Picador Classroom Edition.

Close Window


---
For more information contact NewFormat
---
NewFormat AB
Smörblommegränd 14, SE-165 72 Hässelby (Stockholm), Sweden
tel:+46 (0)70 631 53 01

All content © copyright 2008-2019 NewFormat AB. All rights reserved.
---