iC3D nyheter / nya egenskaper och funktionalitet - Översikt



Nyheter i iC3D V8.5

Optimerad för Apple Silicon

Denna version av iC3D Suite har exklusivt utvecklats för
Apple M1+ tekniken, vilket gör att iC3D-användare kan
arbeta snabbare, sömlöst och mer effektivt.




Tillägg/Förbättringar

iC3Ds version 8.5-uppdatering kommer även med
flera betydande hastighetsförbättringar,
inklusive snabbare förhandsvisningar av strålspårning,
snabbare svar med interaktiva ljuskartor,
standardbildexport och snabbare kommunikation
med PACKZ och Adobe Illustrator.

Dessa optimeringar resulterar i en ökning på
130% för iC3D:s renderingshastighet och upp till
60% förbättring vid användning av Render Manager.


Stöd ingår nu för direktanslutning till STEPZ som
en del av teknikintegrationen med HYBRID Software.
STEPZ har nu en extra renderare för grafik, perfekt för tryckerier
som önskar öka effektiviteten i produktionsarbetsflödet.





Intressant?






Nyheter i iC3D V8

Tillägg/Förbättringar

Optimerad Shrink Sleeve mall



Full användning av Friction inställningar inom material


Möjlighet att öppna Shrink Sleeve mall
efter att ha lagt till scenen för att göra justeringar
(högerklicka på Shrink Sleeve i objektredigeraren,
"Edit Model Template Data")



Minskad kantljus (Rim light) när man använder en bakgrund


Förbättring av Ray Traced-rendering av solida fyllningar i glasmodeller


UV Map Box Scaling optimering för bättre kontroller


MP4-alternativ för att exportera filmrenderingar


Nya mallar för påsar (Sachet Template Layouts)


Ny layout för kuddbag (Pillow Bag Layout)






Intressant?






Nyheter i iC3D V6.1

Tillägg/Förbättringar

Ny anpassad mall för ståpåsar;
påsar av alla former kan snabbt skapas


Ny förbättrad ray tracer;
snabbare ray tracer i realtid på Mac/PC-plattformar


Nytt exportalternativ: Adobe Dimension;
3D-modeller byggda i iC3D kan importeras till Adobe Dimension






Intressant?






Nyheter i iC3D V6.0.2

Tillägg/Förbättringar

Stöd för "shine map" vid ray trace av metallmaterial


Stöd för RGB och CMYK Color Management i iC3D PDF Editor


Stöd för Collada och OBJ som exportalternativ;
används för att kontrollera kulören som används för
att definiera transparenta områden på exporterade
opacitetskartor, transparent eller svart






Intressant?






Nyheter i iC3D V6.0.1

Ny funktionalitet och egenskaper:

Ny kamerafunktion för "Depth of Field";
för att ange fokuspunkt och justera bländarinställningar
för att uppnå önskade effekter


Nya kontrollfunktioner för ray tracing-rendering
för att definiera rutnät som ljusskydd med stöd för
funktionalitet för att ignorera ljusskyddr och utelämna
objekt från Alpha Render pass


Förbättrade licensalternativ för IC3D Modeller och IC3D Designer



Tillägg/Förbättringar

Moved Legacy colour so it could be controlled on a file by file basis


Stöd för macOS Catalina






Intressant?






Nyheter i iC3D V6.0.0

Nytt mörkt användargränssnitt;
omdesign med layout och funktioner för att förbättra
användarvänligheten och sömlös crossover med
Adobe® Illustrator.


Stöd för Fresnel-lins effekter;
inklusive linsskapare, Fresnel Editor, och mönsterredigerare, Pattern Editor,
för att skapa "Fresnel-lins"-effekter, med möjlighet till ray trace av slutliga
Fresnel-linser på egna modeller.


Förbättrat stöd för 'Hologram';
inklusive en editor för att designa egna holografiska mönster,
med möjlighet till ray trace av slutliga holografiska effekter.


Förinställningar för GS1® Product Image Specification,
för överensstämmelse med de senaste standarderna för digitala bilder
och agring av bilder kopplade till produkter.


Tillägg av högupplösta exportalternativ;
Alternativet 'Borders Only' / 'Endast gränser' exporterar högupplöst bild
med en transparent bakgrund, men utan transparens på något av
objekten i scenen (förutom till varandra).


Möjligheten att exportera en rendering med flera kameraförinställningar,
men skapar bara ray trace data en gång.
Medför en betydande snabbhet vid rendering av flera vyer av samma fil.


Möjligheten att spara den nuvarande GUI-layouten,
och möjligheten att enkelt växla mellan GUI-layouter.
Detta medför att man enklare kan byta ut sina layouter
beroende på operator eller uppgift.


Plus många andra tillägg och förbättringar.






Intressant?






Nyheter i iC3D V5.5.5

Ny funktionalitet och egenskaper:

Dölj bakomliggande etiketter och förskjutningar
på flera filexportformat för försköning av förpackningsbilder.


CMYK, vit färg / transparenshantering;
visualisera dessa typer av utskriftseffekter utan
att ändra din produktions artworkfil.


3D-skrivare exportstöd;
skriv ut 3D mock-ups direkt från iC3D.


Ljusrotationslås;
samma belysningseffekter från varje förpackningsbildvinkel.




Plus:

Conical Label UV Editor med stöd för:

Applicering av koniskt formade illustrationer till
koniska 3D-modeller med hjälp av
iC3D 2D Spinner & Adobe Illustrator.

Applicering av en rakt formad illustration på en
konisk UV-mappad modell med hjälp av
iC3D 2D Spinner och Adobe Illustrator.

Applicering, med iC3D UV Editor, av en
koniskt formad illustration till en 3D-modell
som inte har den korrekta koniska UV-mappningen.

Applicering, med iC3D UV Editor, av en
rakt formad illustration till en konisk UV-mappad modell.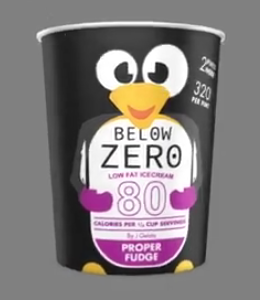 Nyheter i iC3D V5.5

Interaktiv ljusredigerare / Interactive Lighting Editor;
använd denna funktion med "Raze Render Preview"-vy för att
interaktivt ställa in och se resultatet av ljussättning i realtid.


Ytterligare ljusredigeringsförbättringar:



Utökat dynamiskt område


Individuell förbättring av ljusstyrka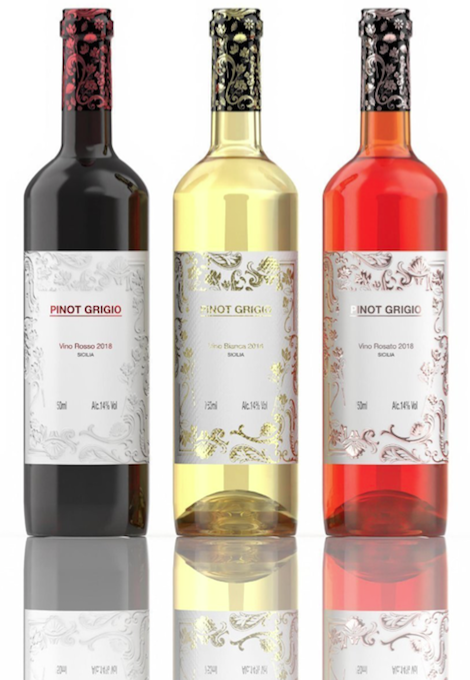 Färgton, mättnad, ljusstyrka och kontrastkontroll för:



Rendering av bilder;
möjliggör global färgkorrigering av modeller


Specifika etiketter;
möjliggör individuell färgkorrigering av illustrationer



Nytt materialbibliotek med Ray Traced visualisering,
skapa material för Ray Tracing i realtid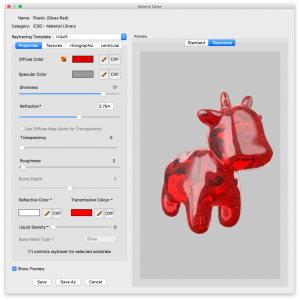 Böjda vikbara modeller;
lägga till och vika kurvviklinjer och ytor på kartongskärlinjer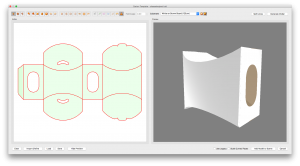 Alla Adobe Illustrator-lager renderas nu på modellers utskriftsytor i iC3D


Utdata-inställningar;
spara dina favoritstorlekar för högupplösta bilder och återanvänd dem
från en rullgardinsmeny för att undvika att behöva mata in
samma detaljinformation flera gånger


Val av förinställda parametrar för kamera;
exportera förinställda kamera-parametrar, eller
exportera flera förinställda bildvinklar med ett enda klick


Val av alternativ för OpenGL-fönster och Raze Render Preview-fönster,
för att sömlöst byta mellan dessa 2 format

IC3D Opsis;
export av högupplösta modeller, förbättrad upplösning och
förstoring av 3D-modeller som delas via molnet




Intressant?






Nyheter i iC3D V5

iC3D version 5 handlar om att "skrynkla, deformera, buckla och intryckningar"!

iC3D version 5.0 ger designers möjligheten att uppnå en aldrig tidigare
skådad nivå av kontroll över en förpacknings form och utseende.

De nya funktionerna ger kreatörer möjlighet att tolka och manipulera sin design,
om det så gäller att förbättra naturligheten i objektet, eller att understryka en
specifik aspekt av produkten eller till och med ett särskilt varumärkesvärde.

"Möjligheten att skapa en förpacknings form, simulera dess fysiska beteende
och visuellt förbättra dess estetik är kanske de finjusteringar som kan gör
skillnaden mellan framgång och misslyckande för ett varumärkesförslag."

De fem nyckelfunktionerna i nya iC3D version 5.0 är:

Point Editor – avancerat formredigeringsverktyg som ger
förbättrad fotorealism genom möjligheten att selektivt lägga till
kurvor, veck, deformationen och bucklor till modeller.


UVW Editor – möjliggör selektiv manipulation av illustrationer
som placeras på 3D-modeller för att korrigera förvrängningar,
förbättra naturlighet och tillåta konstnärlig tolkning.



Med funktioner som Point Editoroch UVW Editor,
ger iC3D v5.0 möjligheten att välja punkter på en 3D-modell,
redigera former, snedvridningar och yteffekter,
visuellt justera illustrationen för att åstadkomma ett
naturligt utseende på en etikett eller förpackning.
Detta kan innebära att man lägger till aspekter av randomisering
eller ofullkomlighet, såsom veck, skrynklor och inbuktningar.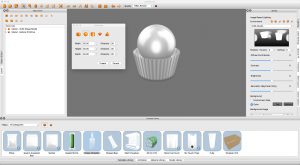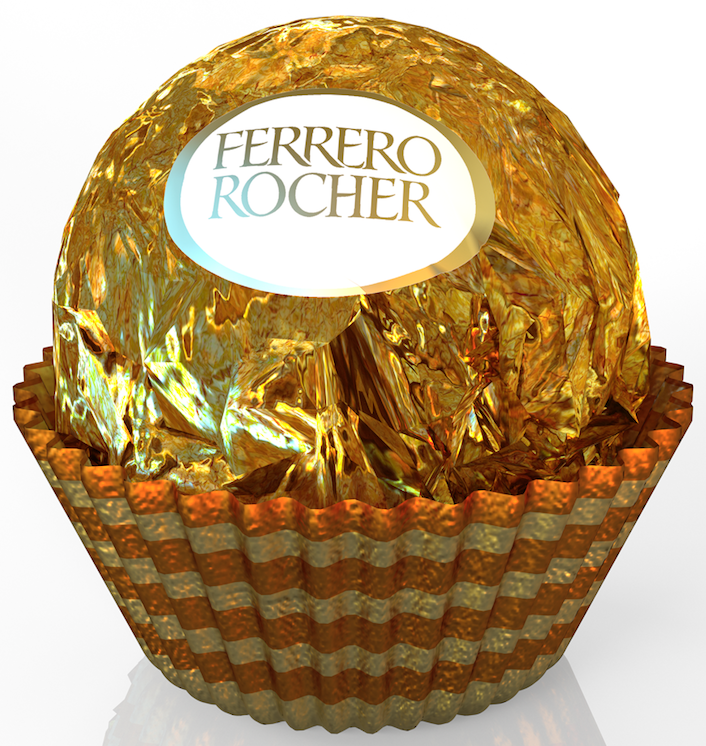 Physics Simulator – beräknar automatiskt lämpliga kurvor, veckningar och
snedvridningar för att skapa fotorealistiska 3D-flexipförpackningart,
t.ex. bagar och påsar, med ett musklick.
Physics Simulator liknar teknik som används inom spel- och filmindustrin.
I iC3D v5.0 återskapas automatiskt hur en naturlig flexiförpackning ser ut i
verkligheten i olika situationer, till exempel sviktningar, utbuktningar.


Sealed Shrink – för visualisering av krympfyllda förpackningar
med fullständigt förseglade påsar.
Kompletterar den befintliga iC3D Shrink Sleeve-funktionen.
Sealed Shrink har utvecklats för att visualisera krympfyllda bagar,
som de som vanligtvis används för färdigförpackade färskvaror
- till exempel ost, fisk- och köttportioner.


Advanced Shape Modeller – ytterligare verktyg för att skapa mycket
komplexa 3D-former och kombinationer av former.


Spritzing – skapar realistiska kondens- och vattendroppseffekter
på föremål, såsom burkar, flaskor, krympfilm etc.





Nyheter i iC3D V4

Nya funktioner för 3D-förpackningsfotorealism
ersätter behovet av professionell fotografering
vid framtagning av marknadsföringsmaterial: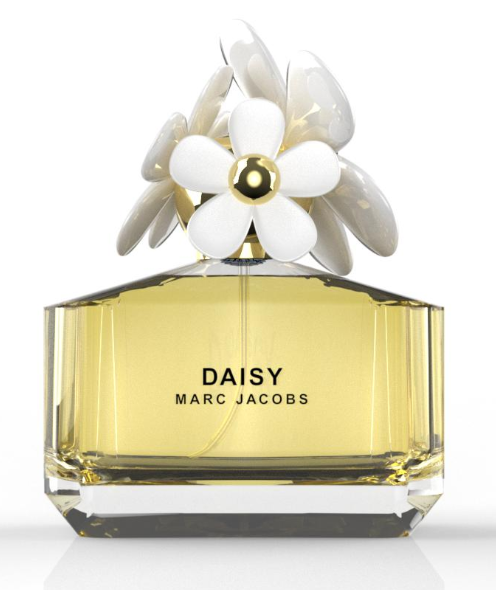 "Bump Displacement" (även benämnt Displacement Mapping),
utökar möjligheten för designers att skapa unika former och ytor
som ger en större känsla av djup, detalj och fotografisk exakthet.
Förpackningskreatörer kan nu snabbt (på enbart några minuter) skapa och
visualisera designade präglingseffekter med fotorealistisk standard.
Detta har särskild betydelse vid design av premium-/lyxförpackningar och
av säkra förpackningar där unika och komplexa former samt egenskaper
appliceras på glas-, plast- och kartongmaterial för att särskilja denna
typ av produkter och se till att de är svårare att kopiera.



Ray Tracing,
simulerar exakt effekter som uppkommer då virtuella objekt
belyses för fotorealistisk, ultrahög upplösning och exakta fotostudioeffekter.


3D Model Interiors,
simulerar realistisk visualisering vid påfyllning av
vätskor i virtuella förpackningsobjekt, oavsett betraktningsvinkel.


Light Map Editor,
återskapar studiobelysning, redigerbara högdagrar och skuggor.


Dynamic Background,
inplacering i realtid av 3D-förpackningsmodeller i 2D-fotobilder.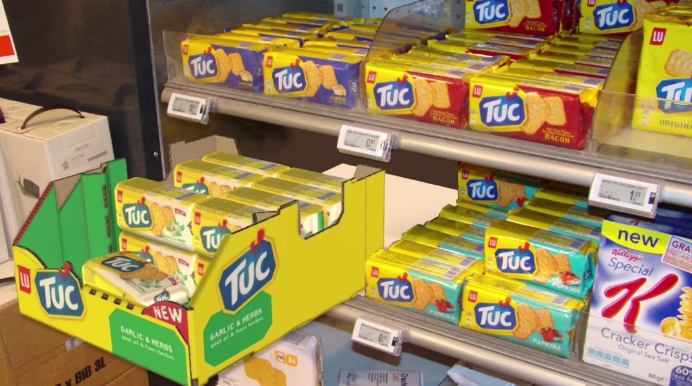 Perspective Controll ,
matchar 3D-modellperspektiv till 2D-fotobakgrund.
Dessa nya funktioner möjliggör en exakt simulering av
ett brett spektrum av optiska och visuella effekter.
Ray Tracing tekniken medför att i synnerhet glas och vätskor
upplevs som 100 procent realistiska med avseende på transparens,
genomskinlighet, färg, brytningsindex , reflektioner och skuggor.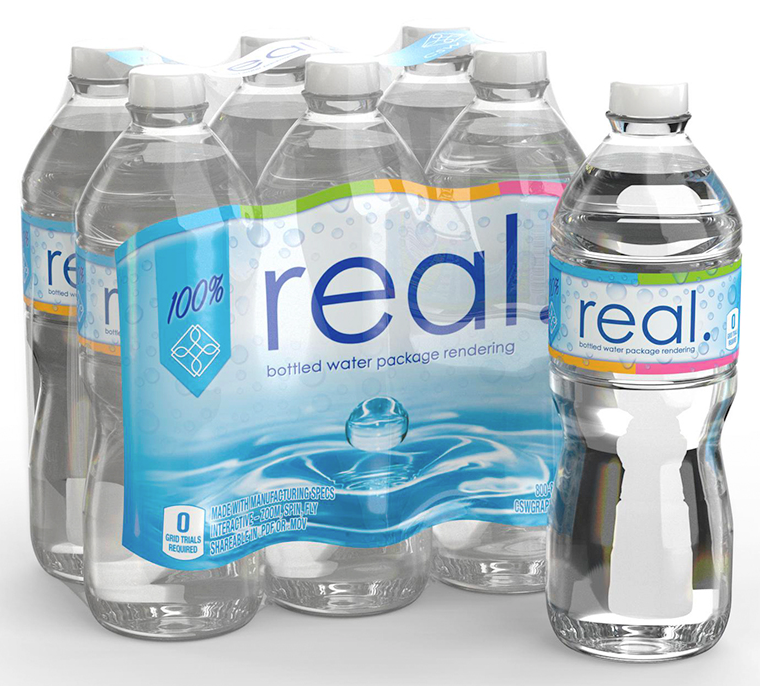 Med 3D-förpackningfotorealism, kan objekt skapas från
scratch och sedan omedelbart skrivas ut som äkta
fotografiskt bildinnehåll för placering på förpackningar,
annonser, affischer, webbplatser eller tryckas med 3D-skrivare.





Intressant?






Nyheter i iC3D V3.6

iC3D Opsis - Smidig och säker fjärrvisning av 3D-förpackningsmodeller.

Underlättar fjärrvisning av 3D-förpackningsmodeller
under design-/utvecklingsfas.

Global delning av 3D-förpackningsmodeller i vilken
webbläsare som helst - interaktivt !

Säker, korrekt, webbaserad molntjänst för visning och delning av
3D-förpackningsobjekt - utan kostnad för iC3D-användare.

Med iC3D Opsis kan iC3D-användare säkert ladda upp
3D-förpackningsobjekt till molnet, samtidigt som alla specialeffekter,
miljöer, skuggor, belysning, transparens och bakgrunder,
omgivningseffekter, inklusive holografiska och
lentikulära 3D-effekter exakt bevaras.
(För närvarande, och på grund av tekniska begränsningar i
3D PDF-formatet, kan inte 3D PDF-filer visas närmelsevis
så exakt jämfört med visning via iC3D Opsis.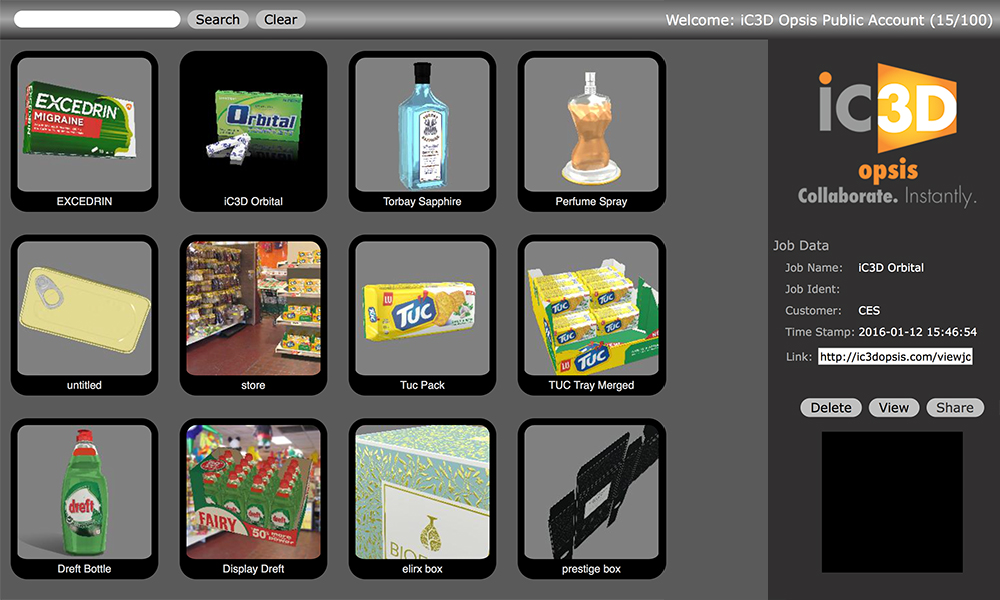 Användare kan generera och exportera högupplösta
digitala 3D-bilder och prototyper i realtid, skapa och
exportera komprimerade animationsfiler för delning/visning
eller för placering på kompatibla webbplatser:

Dela snabbt dynamiskt designinnehåll med kollegor och kunder.


Enkelt att ändra designutkast i realtid.


Använder säker bredbandskommunikation till molnservrar.


100% garanterad nätverkstillgänglighet och upptid.


Lagra upp till 100st egna iC3D-modeller i molnet.


Förkortar tid från designidé och prototyp till marknad.




iC3D Opsis har unika stödfunktioner som underlättar för
kund/slutanvändare att själva visualisera och interagera med
3D-förpackningsinnehåll via sin vanliga webbläsare;
på alla plattformar, operativsystem och grafikkort,
inklusive smarta mobiler, surfplattor och datorer.






iC3D-användare skapar enkelt ett gratiskonto och laddar upp sina
3D-förpackningsobjekt direkt inifrån iC3D-programmet.
Varje iC3D-konto medger fri lagring av upp till 100st iC3D-modeller
i Opsis-molnet med 100% garanterad nätverksupptid och
bredbandskommunikation till molnservrarna.






iC3D Opsis är en idealisk miljö för att förkorta tiden
för granskning och godkännande.
En unik url genereras vid varje uppladdning och kan sändas till
slutkund/beställare så att denne själv interaktivt kan visa, zooma,
rotera och snurra 3D-innehåll i vilken webbläsare som helst.

Genererad url kan även bäddas in i webbsidor för att medge
interaktiva upplevelser av 3D-innehåll med korrekta
färger, belysning och effekter som underlättar för
varumärkesägare att visa upp sina produkter på bästa sätt.




Intressant?



Mallar för påsar med oregelbundna former.

Skapa kuddpåsar och Gusset-påsar med oregelbundna former såsom
rispåsar, dryckespåsar, oregelbundna påsar för kex och annat innehåll.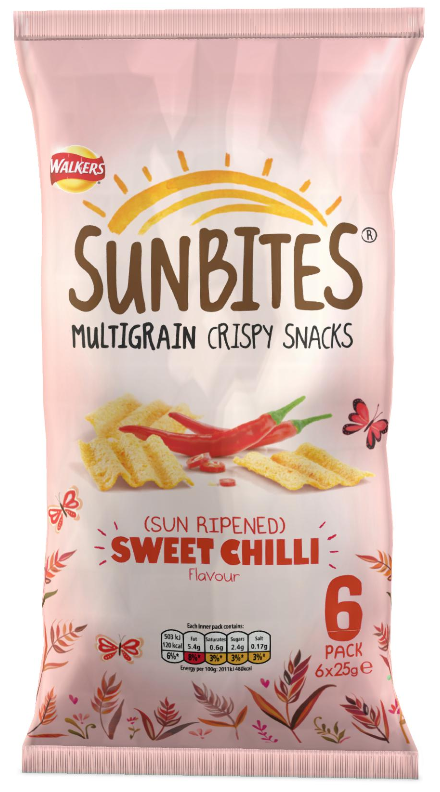 Mallar för att visualisera hyllor/butiksinredningar.

Mallar för att snabbt skapa hyllor med flera hyllplan,
Gondol-skyltar, frysdiskar och kylskåp.
Underlättar snabbt genomförande av
fullskaliga produktjämförelser i butiksmiljö.



Nyheter i iC3D V3

Stöd för Adobe Illustrator CC 2015.


iC3D Automate - Automatisering av 3D-förpackningsvisualisering.


3D Shape Modeller.

Skapa asymetriska förpackningar (flaskor, bags, behållare,...).
Kraftfullt verktyg baserat på 3D-extraktion för att snabbt och enkelt skapa
avancerade, asymetriska 3D-modeller med hjälp av 2D-former.

Med 3D Shape Modeller kan förpackningskonstruktörer och designers
nu skapa alla typer av förpackningar såsom formade behållare och
mer komplexa modeller såsom parfymflaskor och spraydoseringsdon
på några minuter.

Med 3D Shape Modeller utökas den redan stora uppsättningen av
färdiga modeller och redigerbara mallar i iC3D Suite.
Mallar tillåter justering av storleken och utseende för olika typer av
påsar, flaskor, kartonger och mycket mer.
Smart krympfilmmodellering

- visualisering av krympfilminsvepning av flaskor och objekt.

- snabb visualisering av grafiska illustrationer på krympfilm.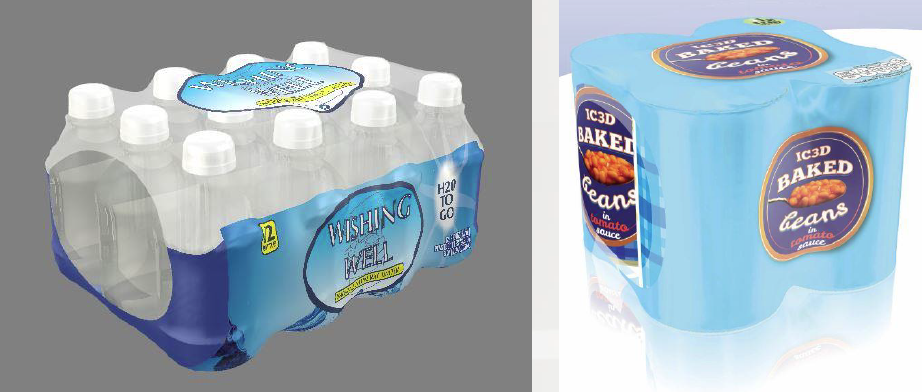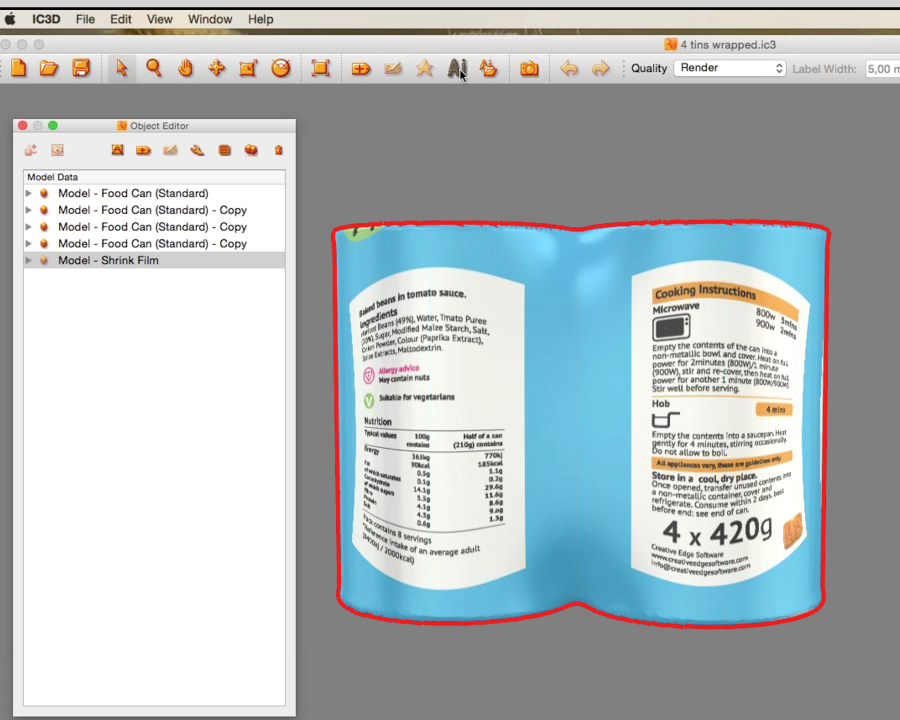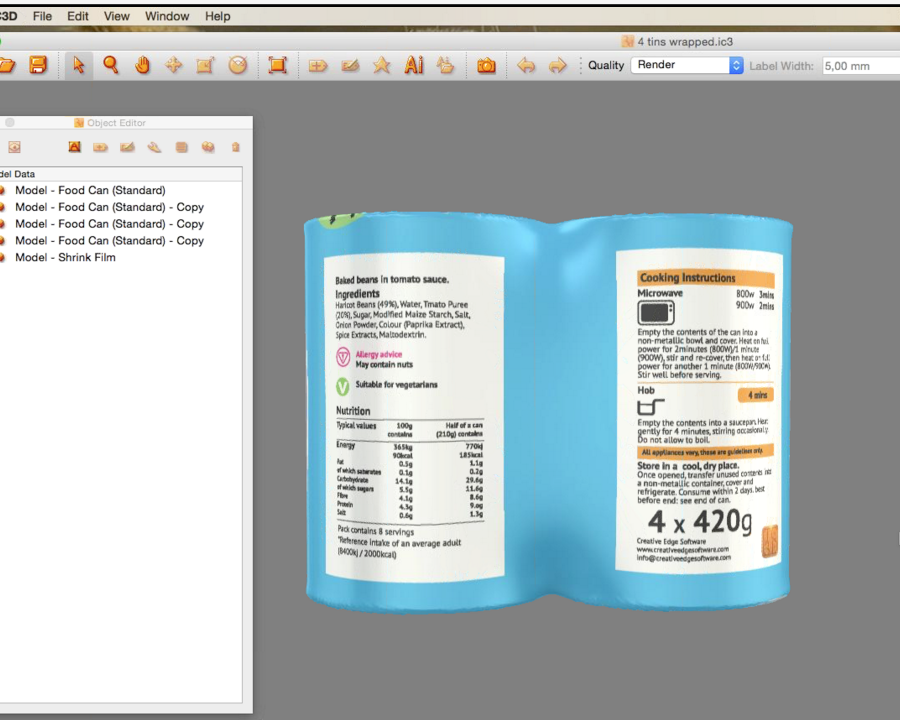 Före Efter
PDF Editor: Import av grafiska illustrationer i PDF-format.

iC3D Suite har sedan tidigare direktkoppling till Adobe Illustrator
för applicering och redigering av grafiska illustrationer på
förpackningsmodeller.
Det gör det mycket enkelt att i 3D visualisera ändringar
som gjorts i Illustrator.

Nu kan PDF-baserade grafiska illustrationer placeras direkt på
3D-modellen utan att man behöver gå via en extern tillämpning
(såsom Adobe Illustrator).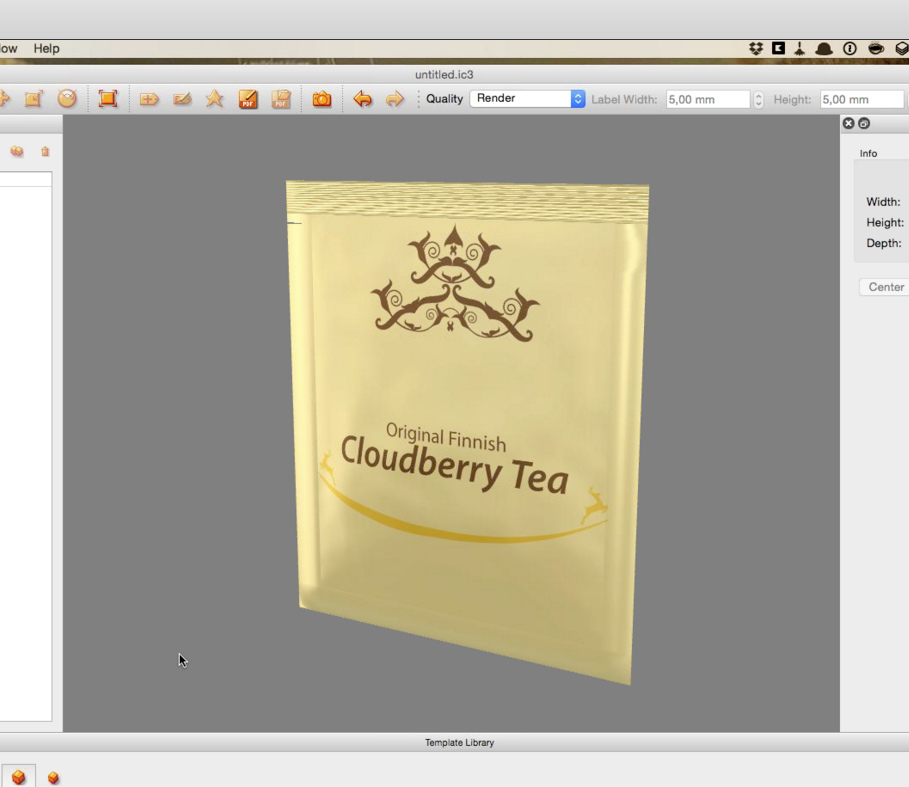 PDF-illustration på 3D modell (teapåse)
Illustrationerna kan positioneras på valfri plats på förpackningsmodellen
samtidigt som vissa specifika PDF-lager kan döljas för att skapa det
önskade resultatet.
För produktionsbolag som tar emot eller lagrar stora mängder av
PDF-illustrationer innebär det att betydande produktivitetsvinst då
allt från modellskapande till placering av färdiga illustrationer
kan göras i samma tillämpning.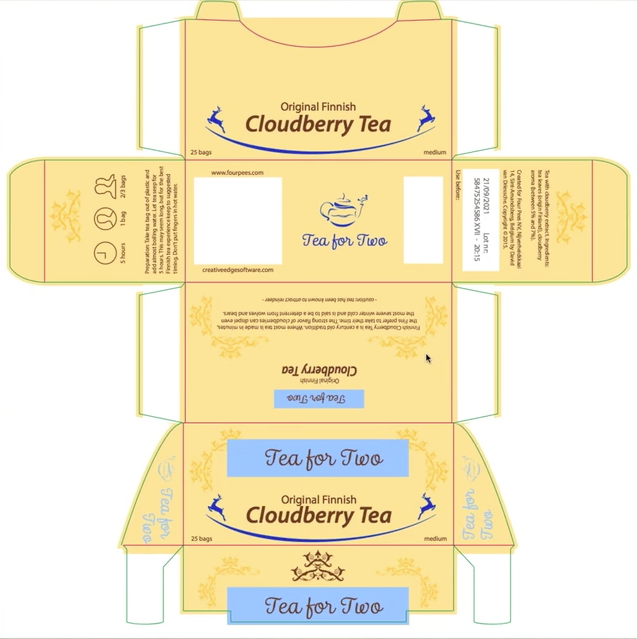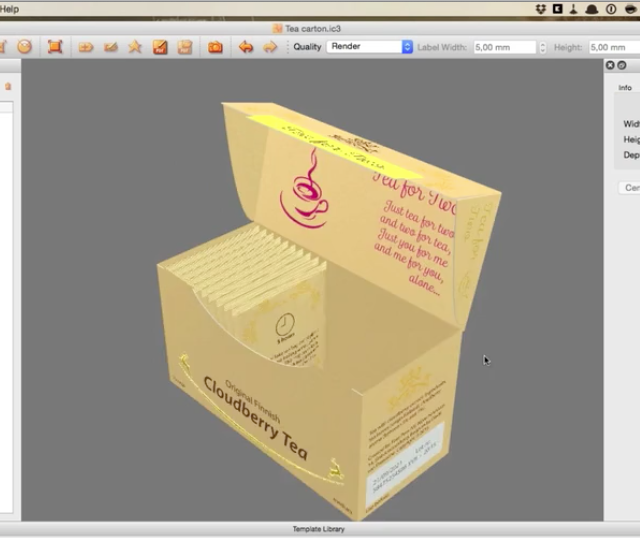 Fri iC3D Viewer.

- Viewer-tillämpning visualiserar iC3D-projekt på valfri
Mac och Windows dator (installation av iC3D Suite behövs ej).

- iC3D-projektfiler kan enkelt delas med kund/beställare för dennes
granskning, korrekturläsning och godkännande.




Utökad fotorealism.

- Helt variabel inställning av djup, opacitet och golv-offsets
med hjälp av enkla reglage.



Professionellt demo/utbildningsmaterial.

- Stort utbud av färdig förpackningsmodeller och illustrationer
underlättar snabb inlärning av viktiga funktioner i iC3D.



Tyskt och franskt användargränssnitt (förutom engelskt)


STL Import

- 3D printerfiler (STL - Stereo Lithography 3D),
kan importeras, visualiseras och kontrolleras innan slutlig 3D-utskrift.



Förbättrad återgivning av högupplösta grafiska illustrationer
skapade i Adobe Illustrator

- förbättrad kvalitet i alla inställningsmoder (Preview, Render, Hi-Res).



Export av U3D

- U3D-filer kan placeras i PDF för att interagera med
3D-innehåll i Adobe Acrobat.




Intressant?




Stäng fönster