---


Part of NewFormat AB Portal
---


---
OpenFormat
Products and Services
Offerings / Promotions / Prices
Guides and Datasheets
---
Customer Contact Form
Home/NewFormat
---

CommonLook
PDF Accessibility: Problem Solved

Solutions for Compliance with Accessibility Standards:
ISO 14289-1 (PDF/UA),
W3C/WCAG 2.0/2.1,
U.S. Section 508 and U.S. HHS
Our solutions are based on
tested, reliable, and highly accessible software solutions.
NewFormat is Appointed Reseller and Solution Partner in
Nordic (Sweden, Denmark, Finland, Iceland, Norway)
and
Baltic Region (Estonia, Latvia, Lithuania)
of leading CommonLook PDF technology
from NetCentric Technologies Inc., USA
---

A 100% Free and Complete Tool for Testing Document Accessibility
Plug-in to Adobe Acrobat
---
Validates PDF for compliance with
PDF/UA, WCAG 2.0/2.1, U.S. Section 508, and U.S. HHS
CommonLook PDF Validator combines CommonLook's proven
PDF technology and feature set into the perfect tool for
testing and validating documents against the leading accessibility standards.
---
Related Datasheets/Brochures/Guides:

- CommonLook PDF Validator, Office, PDF, Clarity, Dynamic, Service, Training



---
CommonLook
webinars / video recordings, tutorials, demonstrations, trainings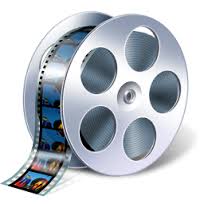 Video Demonstrations of CommonLook Software
Reserve online-demonstration of CommonLook PDF Validator
When you request a demo, we will scan your site (for free),
find your PDFs and test them for issues (or potential issues),
and show where your organization stands regarding PDF accessibility.
We will provide recommendations on needed actions to ensure your
organization's PDF documents always stay accessible for everyone.
CommonLook Training
---
---
Products

Automatically verify your PDF document compliance quickly and accurately.
Unlike alternatives, you can test against all the leading standards,
and receive a compliance report for each document.
---

Click Here for Free Download of CommonLook PDF Validator
(You will be asked to fill in a trial request form.
To help us identify your software download and support you,
please enter the code NewFormat, Sweden
in the form field named Comment).
Accessibility validation with
Adobe Acrobat or CommonLook PDF Validator?

CommonLook PDF Validator plugin enhances native
accessibility validation capabilities and features of
Adobe Acrobat Professional and Standard.

Acrobat doesn't test for conformance against any established
accessibility standards while CommonLook PDF Validator tests against
ISO PDF/UA, W3C/WCAG 2.0 AA / 2.1 AA, U.S. Section 508 och U.S. HHS.

Why does CommonLook PDF Validator or PAC3 tell me I'm failing
when the PDF passes in Adobe Acrobat?"



Fast PDF Verification – Assured!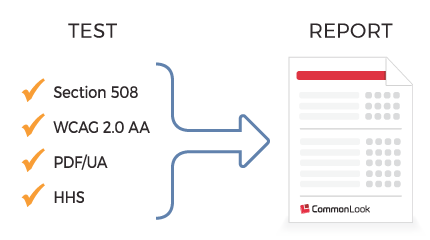 CommonLook PDF Validator provides users with a certification report
for each tested document.
Communications and compliance specialists can rest assured
that their PDFs are compliant with accessibility standards.

With other verification products, it's not uncommon that documents
will pass the tests, but still not be accessible and compliant.




Making a PDF Compliant and Accessible.
Once a PDF has been tested using the CommonLook PDF Validator,
it may be necessary to fix some issues to bring it into compliance.

We highly recommend using CommonLook PDF to fix PDFs
that are not compliant with accessibility standards.
Complete PDF Verification and Validation at Your Fingertips:

Verifies and validates document compliance automatically


Only PDF checker that tests against several standards:
- ISO PDF/UA, WCAG 2.0 AA / 2.1 AA, U.S. Section 508, and U.S. HHS


Customize checkpoints to each standard,
to meet organization's accessibility needs


Test (and revise status of) checkpoints which
require manual verification


Change the verification status of any checkpoint
(i.e. Passed, Not Applicable, etc.)


Generate a recognized compliance report for each document


And CommonLook PDF Validator is Free!
Key Features:

Test Document Properties

View and verify appropriate metadata including
Title, Subject, Author, Keywords, Language, and Country


Verify that the document will display the Title (not the file name)


View and verify accurate bookmarks


Check that fonts are properly embedded in the document


Test that characters in text objects are mapped to Unicode




Verify Proper Tagging

View the Tags tree to verify proper tagging and
to verify logical reading order


Verify proper tag nesting


Verify proper use of heading tags


Selecting a tag in the Tags tree highlights the content in the PDF


Highlighting content in the PDF automatically selects the tag


Tag Properties panel conveniently displays
the properties of any tag
(alternative text, table summary, tooltip, etc.)


Verify and Pass the Alternative text on any tag


Selecting an error in the verification results
shows the element in the PDF


Verify proper role mapping for custom tags


Easily view untagged content


Test for the presence of empty tags


Check for empty tags that contain Alternative text




Lists and Links

Test for proper assembly of List and Link tags


Test for, and allow the user to verify link tag Alternative text


Test for, and allow the user to verify
link annotation Contents (PDF/UA)


Test for "broken" links




Forms

Test for proper assembly of Form tags


Test for Tooltips


Allow the user to verify accuracy of Tooltips




Tables

Test for table regularity


Test for proper assembly of table tags


Test for existence of table summaries


Allow the user to verify accuracy of table summaries



Workstation System Requirements

Microsoft Windows 10, 8, 7, Vista or XP


Adobe Acrobat 6.0, 7.0, 8.0, 9.0, 10.0 (Acrobat X),
11.0 (Acrobat XI), or Acrobat DC - Standard or Professional



CommonLook Software Tools

We also offer CommonLook industry-leading software tools
to help automate the accessibility testing and remediation.

For more information contact NewFormat
---
NewFormat AB
Smörblommegränd 14, SE-165 72 Hässelby (Stockholm), Sweden
tel:+46 (0)70 631 53 01

All content © copyright 2008-2019 NewFormat AB. All rights reserved.
---


CommonLook Software and Services Partner