---


Part of NewFormat AB Portal
---


---
OpenFormat
Products and Services
Offerings / Promotions / Prices
Guides and Datasheets
---
Customer Contact Form
Home/NewFormat
---

CommonLook
The Leaders in PDF Accessibility
Solutions for Compliance with Accessibility Standards:
ISO 14289-1 (PDF/UA), W3C/WCAG 2.0, U.S. Section 508 and U.S. HHS
Our solutions are based on
tested, reliable, and highly accessible software solutions.
NewFormat is Appointed Reseller and Solution Partner in
Nordic (Sweden, Denmark, Finland, Iceland, Norway)
and
Baltic Region (Estonia, Latvia, Lithuania)
of leading CommonLook PDF technology
from NetCentric Technologies Inc., USA.
---
Creates PDF files that complies to
PDF/UA, WCAG 2.0, U.S. Section 508, and U.S. HHS
CommonLook provides software and professional services
to help organizations achieve compliance with
document accessibility standards, including
ISO 14289-1 (PDF/UA), W3C/Web Content Accessibility Guidelines 2.0 (WCAG 2.0),
U.S. Section 508, and the U.S. Department of Health and Human Services (HHS).
Covering the entire document lifecycle,
these products are recognized as the leading solution for PDF compliance.
---
Digital documents are everywhere.
CommonLook makes them accessible to everyone.
That's all we do.
How Accessible PDF works
(Click on the picture)
A PDF file consists of a collection of objects (text, images, drawing lins, forms, etc)
that together make up the content (physical view).
Adding accessibility means organizing the content within structural information that
establish the semantics of the content (heading, paragraph, list, table, figure, etc.),
as well as the content reading order.

This structural information is called the Tags Tree (Tag View).
A screen reader (e.g. JAWS, VIP PDF-Reader, NVDA), uses the tags view to
determine the reading order and provide semantic information to the user.

See more details in this white paper:

The CommonLook Document Accessibility Primer
How are PDFs Made Accessible?
As a first step, PDFs must have tags for assistive technologies (AT) used by
people with disabilities to be able to detect the content within the PDF
- without tags there is nothing for AT to read!

Tagging involves adding structural information about elements, such as
headings, paragraphs, lists and tables to PDFs so that they can be
read and navigated accurately and efficiently by people with disabilities.

CommonLook software and remediation services address every stage of
the document lifecycle, quickly and cost-effectively;
from interactive conversion of single files to files automatically
generated as accessible PDF from live data/databases.
---
CommonLook
Delivering document accessibility solutions for 20+years
Powerful Accessibility Software
Use CommonLook's industry-leading automated tools to create, remediate,
and manage accessible PDF documents and Microsoft documents,
with less effort than ever before.

Reduce time and cut compliance costs, while boosting accuracy,
throughout the document production cycle.


Avoid litigation risks by ensuring documents are accessible to
users with disabilities, prior to distribution.
Empower authors and testers to ensure PDF documents
comply with current accessibility standards.



Portfolio of Professional Services
Our verification and remediation services provide an accurate, comprehensive,
and cost-effective way to achieve standards compliance for public-facing,
popular, or large volumes of PDF documents and forms.

Start your verification and remediation project off right by
rounding out the team with CommonLook services experts.

Follow a proven methodology every step of the way to achieve
PDF/UA, WCAG 2.0, U.S. Section 508, or U.S. HHS compliance
in budget and on-time.


Get surprisingly fast delivery, even on high volumes,
for accessibility verification, correction, and
testing of PDF documents and forms.


Achieve the highest standards of accuracy and quality
- receive a compliance certificate for each remediated document.


Know your compliance project scope and costs up front
- conduct a rapid assessment of the accessibility status of your PDF content.
---
Products and Services for Accessible PDF
---
---
Related Datasheets/Brochures/Guides:

All CommonLook Tools and Services;
PDF Validator, Office, PDF, Clarity, Dynamic, Service, Training:




Everything You Need to Know About PDF Accessibility:




Five Steps To Mitigate Legal Risks:
---
CommonLook
webinars / video recordings, tutorials, demonstrations, trainings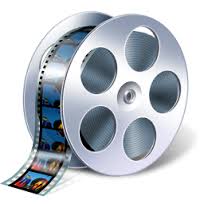 Video Demonstrations of CommonLook Software - Popup-window
Reserve online-demonstration of CommonLook Software Tools
CommonLook Training
---
Related Reference Cases

Education:




Energy:




Government:




Healthcare:
---
For more information contact NewFormat
---
NewFormat AB
Smörblommegränd 14, SE-165 72 Hässelby (Stockholm), Sweden
tel:+46 (0)70 631 53 01

All content © copyright 2008-2019 NewFormat AB. All rights reserved.
---


CommonLook Software and Services Partner