---


---
Home/NewFormat
News
About Us
Business Areas
Our Mission
References
Contact us
---
OpenFormat - Products and Services / Offerings, Promotions and Prices / Guides and Datasheets
---
NewFormat AB - Our Mission
Standards make the world work
The Information Challenge:
Inaccessible information is everywhere
and in any type of enterprise
NewFormat's mission:
To provide cost effective solutions
based on open interoperability standards
that are freely available and implementable;
thereby driving down costs for ICT.
Open standards prevents vendor lock-in
and makes digital information accessible for all.
---
Regulations demanding
open document standards in public sector
are coming everywhere!
Below you can read about organizations that have
chosen to use open document standards.

2021-04-27 - OpenDocument Format (ODF) 1.3 is an update to
the international standard Version 1.2, which was approved by
the International Organization for Standardization (ISO)
as ISO/IEC 26300 (2015).
OpenDocument Format v1.3 includes improvements for
document security, clarifies under-specified components,
and makes other timely improvements.
2020-03-10 - Library of Congress (USA) blog post:
PDF is Here to Stay:
Archiving with the Portable Document Format (PDF).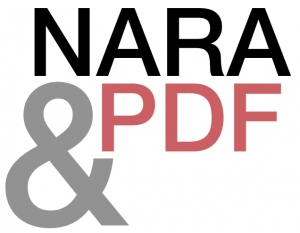 2017-09-27 - National Archives (NARA) and Library of Congress, USA,
join the PDF Association.
National Archives to host PDF Day in 2018.

The End of Paper:
2017-10-27 - The National Archives and Records Administration (NARA), USA,
stops accepting paper records at the end of 2022.
All submissions after that date will need to be electronic.






2016-11-03 - The Swedish Competition Authority
Use of different types of IT standards affect conditions
for competition for different stakeholders in the market.
Download report (Swedish) here.







2016-10-26 - EU Parliament
Online public services to be made more
accessible for the disabled and elderly.





2016-03-29 - PDF/UA becomes an American national standard.
Based on the Access Board's 2015 draft,
it's reasonable to expect that new
Section 508 and Americans with Disabilities Act (ADA)
regulations in the United States will leverage PDF/UA
to drive development of accessibility solutions
for line-of-business content across the economy.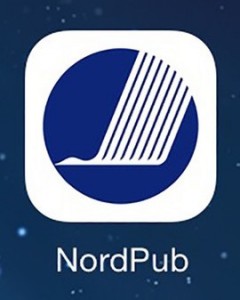 2016-03-08 - Nordic Council of Ministers Publications Department
adopts PDF/UA, the ISO Standard for Accessible PDF,
for its TemaNord series of publications.
Publications for all.






2015-06-17 - OpenDocument Format (ODF) 1.2 published as an ISO standard:
ISO/IEC 26300-1:2015, ISO/IEC 26300-2:2015, and ISO/IEC 26300-3:2015.





2015-05-26 - Swedish Kammarkollegiet with
The National Procurements Services (Dnr: 96-38-2014):
Framework agreement - Open Standards - Software and Services 2014 -
List of open standards according to
The European Interoperability Framework, EIF 1.0;
ODF, PDF/A and other open standards.




2015-04-14 - PDF Association wins EU contract (PROFORMA / veraPDF)
to develop an industry-supported open source PDF/A validator.


2015-03-26 - OFE/Open Forum Europe
COIS/Community for Open Interoperability Standards
11th ODF Plugfest booklet
"Open Document Format principles for Government Technology".






2015-01-01: Sweden:
Discrimination Act on the Lack of Accessibility (Swedish)
and
Details on Lack of Accessibility (Swedish).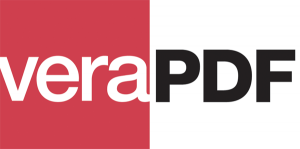 "Huge challenge to read file formats in the future"
2014-11-28 (1:53) SR P1 - Swedish Broadcasting, Science & Environment:
EU project PREFORMA / veraPDF develops software control tools to secure
access to digital document information in the future.
(this broadcast is in Swedish)





2014-06-24 - Report: 2013/14:AU8 - Decision
Swedish Parliament decides on the lack of accessibility
as a new form of discrimination.
Inaccessible (digital) information and communications covered by the Act;
so even downloadable PDF document.
The Act comes into force on 1 January 2015.

This decision means that all activities in the public sector must accelerate
the introduction of documents according to the ISO standard:
ISO 14289-1: 2012 (Universal Accessibility),
commonly called PDF/UA-1 ("universally accessible PDF")..





The Governments Official Investigations
2009-10-20: SOU 2009:86
Strategi för myndigheternas arbete med e-förvaltning
(Strategy for Authorities' Work on E-governance)
Open standards are the obvious first choice.
Chapter 5.5, page 72:
"Open standards are the first choice in the selection of technical solution."
"Open standards are the first choice means that open standards are advocated."





The Swedish National Archives (Riksarkivet)
Dictates the use of PDF/A as preservation format in public sector




TAM-arkiv
Recommendations for digital information




KIVOS - Swedish Municipalities in collaboration
Early adopters of open standards




2014-07-22 - UK government demands open document standards
for sharing and viewing of government documents.
Minister for the Cabinet Office, Francis Maude, announces
open standards selected for UK government:
- Open Document Format (ODF 1.2) for sharing
or collaboration on government documents.
- Portable Document Format (PDF/A-1 and PDF/A-2)
or HTML5 for viewing government documents.
For further details, see
UK Government - Policy papers: Open standards for government.

2014-01-29 - The Guardian:
UK government plans switch from Microsoft Office
to open document formats.
Cabinet Office minister Francis Maude plans to
standardise on open document formats
to cut costs on Office suite and
break 'oligopoly' of IT suppliers.

2012-11-01: UK Cabinet Office Open Standards Principals
All government bodies must comply with
Open Standards Principles,
an agreed set of standards to make UK IT
more open, cheaper and better connected.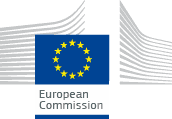 European Commission:
ISA/Interoperability Solutions for European Public Administrations

2013-06-25: Digital Agenda for Europe:
Open standards would save public sector €1 billion a year.
European Commission Vice President Neelie Kroes says:
"Open standards create competition, lead to innovation, and save money.
The guide issued today is here to help national authorities grab
every opportunity for innovation and efficiency."

European Commission - Digital Agenda for Europe - Open Standards
Building open ICT systems by making
better use of standards in public procurement
will improve and prevent the lock-in issue.

2011-01-27: "Towards a European Cloud Computing Strategy"
Open and standardized APIs, document and data formats
- European foundations for successful deployment of
cloud based computing services.
Speech by Neelie Kroes,
European Commissioner for the EU's Digital Agenda,
at the World Economic Forum 2011.

2010-06-10: "How to get more interoperability in Europe"
For information on the importance and acceptance of
open document formats for office productivity software suites,
we do recommend the keynote by
European Commission Vice-President for the Digital Agenda,
Mrs Neelie Kroes,
at OpenForum Europe Summit 2010.

also highlighted by Swedish media
Upphandling24, 2010-07-13:
"Omfamna de öppna alternativen (by Per Eriksson)"





2011-10-05: OAISIS Members Approve
OpenDocument Format (ODF) Version 1.2 as OASIS Standard
Boeing, Fedict, IBM, Microsoft, Nokia, Novell, Oracle, Red Hat,
U.S. Department of Defense, and Others
Advance Open Format for Office Applications.





OSUR.EU highlights research reports from University of Skövde:
2011-11-29: "A standard is open when implemented in open source."

2011-04-19: "Swedish municipalities fail strategy
for electronic document formats."

2010-06-15: "Swedish public organisations lack policies on
how to maintain electronic documents, and fail to understand
the importance of open standards".



---
Additional reading
2009-03-24: "Taking Control of Your Documents", by Rob Weir (English, pdf)
A switch to open standards lower costs.
Make the ISO standardized file format OpenDocument Format (ODF)
to the standard in your enterprise.

Guide to how you do switch to the ODF standard file format
in your installations of Microsoft Office:
Rob Weir's blog provides more useful information.


2009: "OpenDocument Format: The Standard for Office Documents",
IEEE Internet Computing, Vol. 13, No. 2, March-April 2009


---
Why pay more than needed ?
Maybe the answer why other IT vendors do not recommend open standards
can be found in the very first opening part of this press release.

The Register, 2002:
"Microsoft Peruvian Open-Source Nightmare - The FUD isn't working."

InfoWorld, August 17, 2012:
How Microsoft was forced to open MS Office
to support the true ODF format as well as the PDF format."


---
Visit
Wikipedia on File format

OASIS Open Document Format for Office Applications (OpenDocument)

Wikipedia on Open Format

OpenDocument Format.org

Wikipedia on applications supporting OpenDocument Format (ODF) fully or partially

openformats.org

ODF Alliance

OpenDocument XML.org

Wikipedia on PDF/A

Wikipedia on Archiving/Preservation Systems:
Open Archival Information System (OAIS) Reference Model


---
Other on open standards
NewFormat - Welcome to a New World -
The monopoly on document formats is gone - gone forever (Swedish, pdf).
NewFormat - Public sector goes open standards - ODF & PDF/A - (Swedish, pdf).
---
Engage to implement open standards

Join PDF Association
The PDF Association is an international organization promoting
awareness and adoption of open standards in digital document
applications based on PDF technology.


Join Preservation and Archiving Special Interest Group (PASIG).
The PASIG is open to all institutions and commercial organizations
interested in working, learning and sharing practical experiences,
successes, pain points, and potential topics for more collaboration
on computing solutions for preservation and archiving.


---
NewFormat AB
Smörblommegränd 14, SE-165 72 Hässelby (Stockholm), Sweden
tel:+46 (0)70 631 53 01
All content © copyright 2008-2023 NewFormat AB. All rights reserved.
All product names, trademarks and registered trademarks
are property of their respective owners.
---