---


Part of NewFormat AB Portal


---


---
OpenFormat
Products and Services
Offerings / Promotions / Prices
Guides and Datasheets
---
Customer Contact Form
Home/NewFormat
---
NewFormat AB PDF standards make the world work


---



Our solutions are based on
tested, reliable, and highly accessible software solutions.
NewFormat is Appointed Reseller and Solution Partner in
Nordic (Sweden, Denmark, Finland, Iceland, Norway)
and
Baltic Region (Estonia, Latvia, Lithuania)
of leading PDF solutions from Foxit Software.
---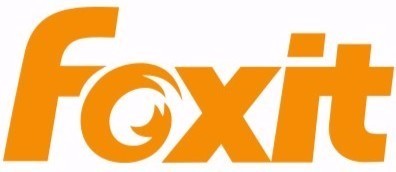 PDF solutions for all your needs
---
Foxit Document Transformation Services
(Earlier known as Foxit/LuraTech Rendition Server)
On-premise, scalable web service platform for
company-wide PDF services.
---
Foxit/LuraTech Rendition Server

Foxit Rendition Server is a highly adaptable document conversion solution
that allows enterprises to carry out virtually limitless transformation processes
using a single, fully scalable conversion platform.

Using Rendition Server, organizations can standardize conversion strategies,
including long-term archiving compliance with PDF and PDF/A conversion,
accessible PDF, Personal Identifiable information (PII) redaction,
or automated Customer Communications Management (CCM),
for use by anyone, anywhere in the organization.




Features Overview

A fully scalable web services platform that integrates
high-throughput document conversion
across your enterprise IT systems:

Improve user/customer experience with
faster document processes.


Break down document process silos with
a central conversion web service
that operates on-premise.


Integrate into your ECM, CRM, ERP, or
other systems easily using SOAP, REST,
and open interfaces.


File conversion into PDF or PDF/A for
standardization, compliance, and
long-term archiving.


Redaction, auto-tagging, compression, and
optimization powered by in-house PDF expertise.






When does Foxit/LuraTech Rendition Server fit?

Central, enterprise-wide, PDF conversion platform


Reduces "the format zoo" - standard PDF formats


Compliance requirements



Find documents - i.g. for GDPR


Technical highlights:



Web services as universal interface


Integration in the enterprise infrastructure


Enterprise level solution with scalability and operation support






Get Useful Output from Omnichannel Input

The modern enterprise needs to be able to manage and process
documents regardless of their input channel or file format.
Rendition Server helps organizations reach that goal by enabling them to
manipulate a wide array of inputs, including PDFs, scans, emails, faxes,
digitally born files, and pictures taken on mobile devices.

These inputs can then be transformed into documents that are
full-text searchable, archivable, protected, redacted, accessible, or
otherwise according to your specification.
With a global team of in-house experts in PDF technology, Rendition Server
clients can trust in full-featured document conversion capabilities
(for example, convert to all PDF/A subtypes including PDF/A-2u).

Further, using an in-house team avoids the need to involve sluggish and
often political third-party dynamics, enabling agility and flexibility for
clients looking to expand their conversion workflows.
Rendition Server is designed to integrate seamlessly into your
IT environment, and uniquely enables IT leaders to create documents
according to their desired output needs with ease.
Standardize Your Document Conversion Processes

With standardized document workflows, enterprises simultaneously
reduce costs and mitigate compliance risks.

Enterprises using different document conversion solutions in different
departments or office locations accrue unnecessary maintenance,
training, and renewal expenses on those redundant technologies.
In addition, without the ability to establish a unified conversion process
across multiple solutions, IT departments leave room for error in
document handling and open themselves up to legal risk and
non-compliance with records retention laws.

By deploying Rendition Server, clients establish document conversion
strategies scalable for use across departments and locations.
Since these strategies reside in one robust solution, they can be
controlled from a singular point and accessed by anyone.
This eliminates the need to pay for overlapping solutions and mitigates risk
by enabling employees in various locations or departments to apply
the same settings when processing specific document types.
- i.e. a predictable and thus quality-assured conversion result.




Convert Documents From Anywhere

Built for the modern enterprise, Rendition Server can be set up to
initiate processing through diverse avenues.
With a responsive web service interface, both mobile and desktop users
can go through a web browser to interact with the platform.
Rendition Server also provides command line access, watch folder mode,
and configurable options for further flexibility.
For example, users can even call the software by sending an email to a
dedicated email address that the software monitors.




Enterprise Scale and Stability

Rendition Server is a fully scalable solution designed to act as a
one-stop shop for all document conversion needs within an entire organization.
It is created with the idea that sudden peaks in processing load happen,
and need to be handled quickly and effectively when they come up.
Further, Rendition Server is equipped with sophisticated failover and load balancing
capabilities to ensure stability and efficiency in the event of a failure by any one
server location (physical or virtual, and especially at peak processing periods).



---
Foxit Rendition Server Feature Set Summary
Foxit/LuraTech Rendition Server offers the following features:

Easy-to-use web service to integrate with desktop, web,
and workflow applications


File Conversion into PDF or PDF/A for standardization,
compliance, and long-term archiving


Advanced scanned image compression and OCR generates
very small and content searchable files


Automated redaction of sensitive information for
compliance and data protection


Overlay, stationery, and watermark insertion that
enables you to add identifiers like company logos or
confidential watermarks




Common Rendition Server Client Use Cases:

Making Accessible Documents, "Accessible PDF", with Tagged PDF


Enterprise Archiving with PDF and ISO-Compliant PDF/A Conversion:



ISO 32000-1-compatible PDF


ISO 19005-1 compatible PDF/A-1a and -1b


ISO 19005-2 compatible PDF/A-2u and -2b


ISO 19005-3 compatible PDF/A-3u and -3b


US Trade Agreements Act (TAA) Compliance



PII Redaction and Document Security


PDF Optimization with OCR and Compression


Automated CCM Processes


Output Management


Document Barcode Tracking


Email to PDF Conversion


Paper and Digital to PDF Conversion (including MS Office)


Custom Services Tailored to Specific Use Cases


---
---
---
Foxit/LuraTech Rendition Server
Webinar/Video Recordings and Demonstrations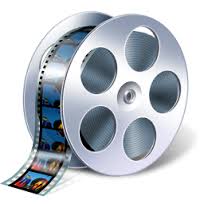 Video Demonstrations of Foxit/LuraTech Rendition Server - Popup-window
Reserve online-demonstration of Foxit/LuraTech Rendition Server
---
---
Products
Foxit/LuraTech Rendition Server
---

Click Here for Free Trial of Foxit/LuraTech Rendition Server
(You will be asked to fill in a trial request form.
To help us identify your software download and support you,
please enter the code Preferred Reseller NewFormat, Sweden
in the Telephone form field, besides entering you phone number).
Advantages of Central Document Conversion
"Enterprise Rendition"



Enterprise-wide rendering of documents


Main purpose:



PDF (convert, create, edit, validate,...)


But also other target formats and data as output results



Main information sources:



All IT sub-systems all over the enterprise


All conceivable file formats and data bases






High level and uniform PDF quality for all systems


Document policies enforced across all systems


Process documentation / audit trail / compliance


Document creation: "take control"
What is Foxit/LuraTech Rendition Server about?
It's a web services!



Easy to do integration into the whole IT landscape



Behind the services:



Infrastructure for document conversion tasks


Highly scalable



Any number of servers to cope with the load


Dynamic load balancing


Handle peak loads



Reliable



No point of failure, all components redundant


Automatic failover



Expandable



Workflows for conversion


All modules always part of the platform


API to integrate other modules and system engines



Easy to administrate



Web management console


Interface to standard management software
Sample Use Cases
Use cases:



Convert, create, edit,... documents


ERP, SAP, archive, database, input management,
department applications, workflow, email client,
Microsoft SharePoint, output management, document composing,
CRM systems, ECM systems, EAI, DMS systems, BPM,
big data, mobile applications,...



Interfaces / Connection points:



Client, server, backend systems, cloud-based systems,...
Technology
Access through SOAP


Universally callable



By computers and other electronic devices


Independent from the programming language use



Easy to use

Self-Describing interface (WSDL)


Client parts can be generated


Backward compatible (Web Services)



Can work on data passed as:



File (request payload)


File references
(data remains on a common source, e.g. file share)
Foxit/LuraTech Rendition Server Architecture
The Foxit/LuraTech Rendition Server (FLTRS) assumes a critical role
within your business, as the central receiving point for server-based
document and file conversion.

Using a universal web service interface, you can easily integrate
Foxit's/LuraTech's proven technology into other systems and a
wide variety of environments.

Maintain quality standards.
The FLTRS provides valuable to support to help you maintain quality standards.
This is because the Rendition Server ensures PDF and PDF/A files are stored
at the same level of quality enterprise-wide, across all sectors and systems.

No matter whether the documents come from an ERP, CRM or ECM system,
or whether they are used for external communication or for internal
storage and archiving:

All documents can be produced centrally and globally at
the quality levels and degree of consistency required.

One positive side-effect is that using the Rendition Server
saves businesses from having to use a wide variety of smaller
conversion tools distributed around different departments.




Highly scalable and light on resources.
Unlike the well-known Foxit/LuraTech PDF Compressor,
the Foxit/LuraTech Rendition Server (developed from the ground up)
is based on parallel processing techniques, meaning it can easily be
scaled across multiple servers, growing to meet application scenarios
with the highest of throughput rates.

In other words,
the Foxit/LuraTech Rendition Server distributes work over a number of
assigned servers, making it easy to make optimal use of existing
hardware and other resources.



Technical architecture diagram for Rendition Server
Enterprise-wide PDF conversion platform.
Every conversion job begins by sending a request to the conversion web service.
A request contains descriptions of the input and output,
as well as the strategy selected and the properties added by the client.
Each strategy defines which process should be executed and
with which standard properties.
Foxit Rendition Server
Taking the View of IT Administrators
Configuration

Foxit/LuraTech Management Web App


OAM Web Services


XML .config files



Operation

Deals with unreliable environments (networks,...)


Robustes in dealing with corrupted files


Self-monitoring (process monitoring)


Live dashboard in Foxit/LuraTech Management App


Interface to monitoring systems (i.e. Cacti)


Performance logs


Accounting Records


Foxit/LuraTech Rendition Server
Technical Details
Product Specifications

Interfaces

Conversion web service: SOAP


O&M web service: REST/JSON




Supported input formats:

TIFF (including TIFF with JPEG compression)


JPEG, BMP, PNG, GIF, PDF


MS Office: Word, Excel, PowerPoint


Apache OpenOffice: Writer, Calc, Impress


E-mail: EML, MSG, including attachments in supported formats


ASCII text, HTML




Image data processing

Foxit mixed raster content compression technology
(MRC layer-based process)


JPEG 2000/JPEG/CCITT Group 4 compression for image layers,
JBIG2 compression for black/white content and text


PDF- and PDF/A-compliant




Text recognition

High-performance thanks to award winning
OCR technology from Nuance®


More than 120 languages recognized


Create text searchable PDF and PDF/A files




PDF/A - Embedded files

Create FeRD-compatible PDF/A-3 files with
embedded ZUGFeRD XML and XMP metadata




Compliance with valid ISO Standards:

ISO 32000-1-compatible PDF


ISO 19005-1 compatible PDF/A-1a and -1b


ISO 19005-2 compatible PDF/A-2u and -2b


ISO 19005-3 compatible PDF/A-3u and -3b


US Trade Agreements Act (TAA) Compliance





System Requirements

Supported operating systems:

Microsoft Windows® Server 2012 R2 or 2016




Hardware

Absolute minimum requirements for installation.
Requirements for productive operations
will be defined on an individual basis:

CPU: Intel/AMD or compatible 64-bit processors, multi-core


RAM: Minimum 4GB per core


Fast storage for caching and swapping


A standard installation requires 500 MB storage space




Software

Microsoft® IIS 7.5 or newer with ASP.NET 4


Microsoft® SQL Server 2008 or newer


Microsoft®.NET Framework 4.6


Microsoft® Office applications: 2010 or 2013


Apache OpenOffice 4.x or LibreOffice 6x



---
Expansion Levels
Everything is included in the platform


OCR

Full license, same as Rendition Server



All formats


APIs

Custom Stations


Custom Work Item Handler
---
License Models

Rendition Server Licensing Options

Rendition Server licensing is simple and straightforward.
Licensing is determined by the number of pages processed per year (Volume),
as well as the number of servers required for your operation (Speed).

For example: A valid license configuration might be:

3 million pages per year on 1 server,


24 million pages per year on 4 servers, or


unlimited pages on unlimited servers.


Plus Yearly Maintenance Fee: 20%.




Determining Your Enterprise License Needs

1. To start, we'll find your document processing volume requirements,
on a pages per year basis.

Volume Options:

3,000,000


6,000,000


12,000,000


24,000,000


Unlimited Volume




2. We would then work together to determine the number of servers,
"worker nodes", best suited for your use case.

Typically, number of servers required scales with
processing speed demands and is used to address large
anticipated variations in peak or seasonal needs.

Server Options *):

1 Worker Node


2 Worker Nodes


4 Worker Nodes


8 Worker Nodes


Unlimited Worker Nodes

*) "Server Options" refers to the number of worker nodes in a configuration.
The charts above assume 1 manager node; configurations involving
multiple manager nodes are also available.
Foxit/LuraTech Rendition Server
Interested? - Proof of Concept (PoC)?

It's easy:

PoC Package "online":

4 hours online training


Test system for 3 months




PoC Package "onsite":

1 day onsite training


Test system for 3 months




Ask for an online or on-site meeting!

Presentation for your use case


Evaluate potential projects





---
For more information contact NewFormat
---
NewFormat AB
Smörblommegränd 14, SE-165 72 Hässelby (Stockholm), Sweden
tel:+46 (0)70 631 53 01
All content © copyright 2008-2023 NewFormat AB. All rights reserved.
All product names, trademarks and registered trademarks
are property of their respective owners.
---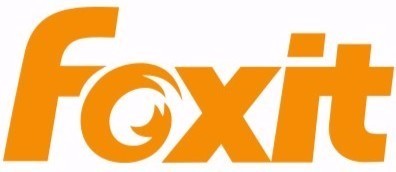 Foxit Software Partner