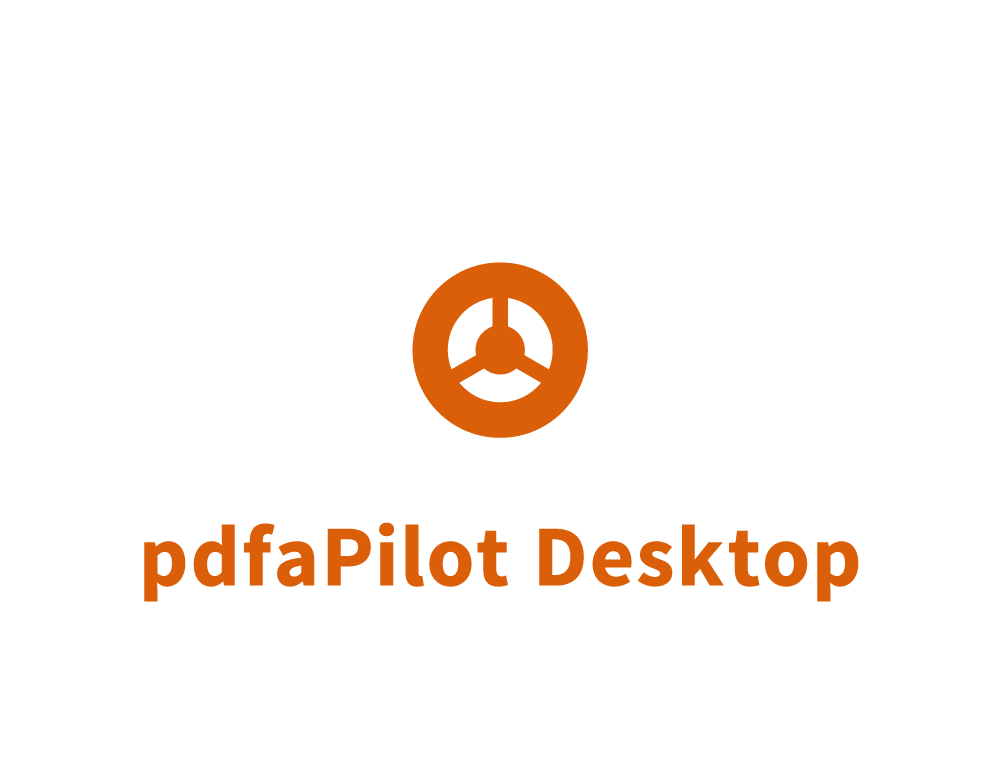 callas pdfaPilot Desktop - Detaljinformation

Egenskaper och funktionalitet

Checks PDFs for compliance to the PDF/A-1 standard (ISO 19005-1)


Converts PDF files to PDF/A-1 and implements all necessary corrections


Supports both PDF/A conformance levels (PDF/A-1b and PDF/A-1a)


Embeds and/or substitutes missing fonts and handles missing glyphs


Optimizes all color data for compliance with the PDF/A-1 standard


Adjusts comments and form fields to the defaults required by the PDF/A-1 standard


Removes unwanted attributes such as layers or interactive content like movies


Makes image compression compliant with the PDF/A-1 standard


Creates PDF/A documents that are web optimized for easier access and viewing


Brings document metadata in line with PDF/A-1 requirements


Saves newer PDF versions as PDF 1.4 as specified by PDF/A-1


Implements adjustments and corrections without loss of information


Delivers clear reports to document all test and correction procedures


Improves overall accessibility of PDF/A


Is available in English, German, French, Italian, Spanish and
Japanese language versions




Get the most out of metadata

Provides convenient browsing of document metadata as well as
object-level metadata for images embedded inside the document


Support for all relevant industry metadata standards including
Dublin Core, IPTC, PRISM, GWG AdTicket/AdsML, PLUS, EXIF and Camera Raw


Facilitates metadata based researching in Yahoo, Wikipedia,
Amazon, Google and AskMetaFilter


Supports GPS data for use with Google Maps, OpenStreetMap and Google Earth


XML export of all document and object level metadata for
tracking image use and licenses


Define extension schemas for your custom metadata fields as required by
PDF/A-1 standard with the new Metadata Extension Editor


Automatically embeds your company specific metadata schemas
for reliable preservation of metadata inside your PDF/A files




Fördelar

Converts regular PDF files into truly reliable PDF/A files


Reduces risk of data loss due to not being able to open or display
existing documents in the same way in 10, 20 or 100 years from now


Saves huge amounts of time by not only analyzing, but also correcting and
converting existing PDF files to PDF/A within seconds.


Offers high convenience for the user thanks to clear and reliable information on
PDF/A conformance,easily understandable instructions and detailed explanations.
Operation at the touch of a few buttons. Can be used immediately,
as no training is necessary due to the clear, intuitive user interface


Delivers proven quality assurance for determining the compliance of
PDF/A files with the ISO 19005-1 standard.
It is based on the same validation technology that callas software also licenses to
Adobe® for the Preflight function in Adobe® Acrobat® and passes widely recognized
benchmark tests like the Isartor Test Suite


Provides the industry's most extensive analysis and validation of PDF files according
to the PDF/A standard, that goes clearly beyond regular Preflight features.
Through configurable checks in addition to PDF/A validation,
callas pdfaPilot users can enforce documentation and archival policies


Brings maximum flexibility and efficiency in running as well inside Acrobat
as without it in standalone mode


Ensures compliance with regulatory requirements in terms of long-term archiving


Works with all versions of Adobe Acrobat including Adobe Acrobat DC
as well as Adobe Reader or other PDF viewers


Makes your company specific metadata ready to be archived together with your files


Ensures full PDF/A-1 compliance for all your metadata, including custom data




Systemkrav

Runs inside Adobe Acrobat, or as a standalone
(without requiring Adobe Acrobat to be installed).


Mac: Requires Mac OS X, version 10.6 or newer, 64-bit-compliant.
Windows: Requires XP / Vista / 7.




Stäng fönster


callas pdfaPilot Server - Detaljinformation

Egenskaper och funktionalitet

Checks PDFs for compliance to the PDF/A-1 standard (ISO 19005-1)


Converts PDF files to PDF/A-1 and implements all necessary corrections


Supports both PDF/A conformance levels (PDF/A-1b and PDF/A-1a)


Saves newer PDF versions as PDF 1.4 as specified by PDF/A-1


Extensive HTML reporting options


Machine-readable XML reports for optimal integration into automated workflows


Command line interface to enable smooth and flexible integration
into broader workflow setups


Embeds and/or substitutes missing fonts and handles missing glyphs


Optimizes all color data for compliance with the PDF/A-1 standard


Adjusts comments and form fields to the defaults required by the PDF/A-1 standard


Removes unwanted attributes such as layers or interactive content like movies


Makes image compression compliant with the PDF/A-1 standard


Creates PDF/A documents that are web optimized for easier access and viewing


Brings document metadata in line with PDF/A-1 requirements


Implements adjustments and corrections without loss of information


Delivers clear reports to document all test and correction procedures


Improves overall accessibility of PDF/A


Uses IPTC, XMP and other object related metadata and
exports them in a configurable XML report


Automatically embeds your company specific metadata schemas for
reliable preservation of metadata inside your PDF/A files


Is available in English, German, French, Italian, Spanish and
Japanese language versions




Fördelar

Converts large volumes of PDF files into truly reliable PDF/A files
with a minimum of human intervention


Provides hot folder automation controlled through a graphical
user interface for easy and immediate operation


Offers easy and flexible integration through its command-line interface


Reduces risk of data loss due to not being able to open or display existing
documents in the same way in 10, 20 or 100 years from now


Saves huge amounts of time by not only analyzing, but also correcting and
converting existing PDF files to PDF/A within seconds


Offers high convenience for the user thanks to its intuitive user interface and
setup with the touch of a few buttons


Delivers the broadest and proven quality assurance in converting regular
PDF files into reliable PDF/A files. Mainly because it uses the same validation
technology that callas also licenses to Adobe® for the Preflight function
in its Adobe® Acrobat®. It also passes widely recognized tests
like the Isartor Test Suite


Provides the industry's most extensive analysis and validation of PDF files
according to
PDF/A (ISO standard 19005-1:2005),
that goes clearly beyond standard Preflight checking.
Through configurable checks in addition to PDF/A validation,
callas pdfaPilot Server users can enforce documentation and archival policies


Ensures compliance with regulatory requirements in terms of long-term archiving




Systemkrav

callas pdaPilot Server runs with its full hot folder interface and
has command-line support on Windows and Mac.
A command-line only version is available on Linux, Oracle/Sun Solaris and IBM AIX.

Mac: Requires Mac OS X, version 10.6 or newer, 64-bit-compliant.


Windows: Requires

Windows 2000


XP


Server 2003


Vista


Server 2008 R2 / Server 2012 / 7 / 8 / 10

(Microsoft Office 2007 or newer needs to be installed
for conversion of Microsoft Office documents to PDF/A)

Linux: SuSE Linux 9.3

Other Linux distributions with gcc-3.3 compatible
systemlibs or newer are also supported



Oracle/Sun Solaris

Solaris SPARC: Solaris 9 (Solaris SPARC v5.9) or newer


Solaris x86: Solaris 10 (Solaris Intel v5.10) or newer



IBM AIX: AIX 5.3 (oslevel 5300-07) or newer




Stäng fönster


callas pdfaPilot CLI - Detaljinformation

callas pdfaPilot CLI - Automated standards compliant PDF archiving on UNIX

Key Features

The callas pdfaPilot CLI (command line interface) provides complete and
seamless integration into existing workflows at minimal cost.


Checks existing PDF files for their suitability for long-term archiving
in accordance with the PDF/A standard and additionally implements
all necessary corrections for conversion according to PDF/A-1.




System Requirements

Linux: SuSE Linux 9.3

Other Linux distributions with gcc-3.3 compatible
systemlibs or newer are also supported


64bit Linux distributions are also supported
when the 32bit subsystem is installed.



Oracle/Sun Solaris

Solaris SPARC: Solaris 9 (Solaris SPARC v5.9) or newer


Solaris x86: Solaris 10 (Solaris Intel v5.10) or newer



IBM AIX: AIX 5.3 (oslevel 5300-07) or newer




Stäng fönster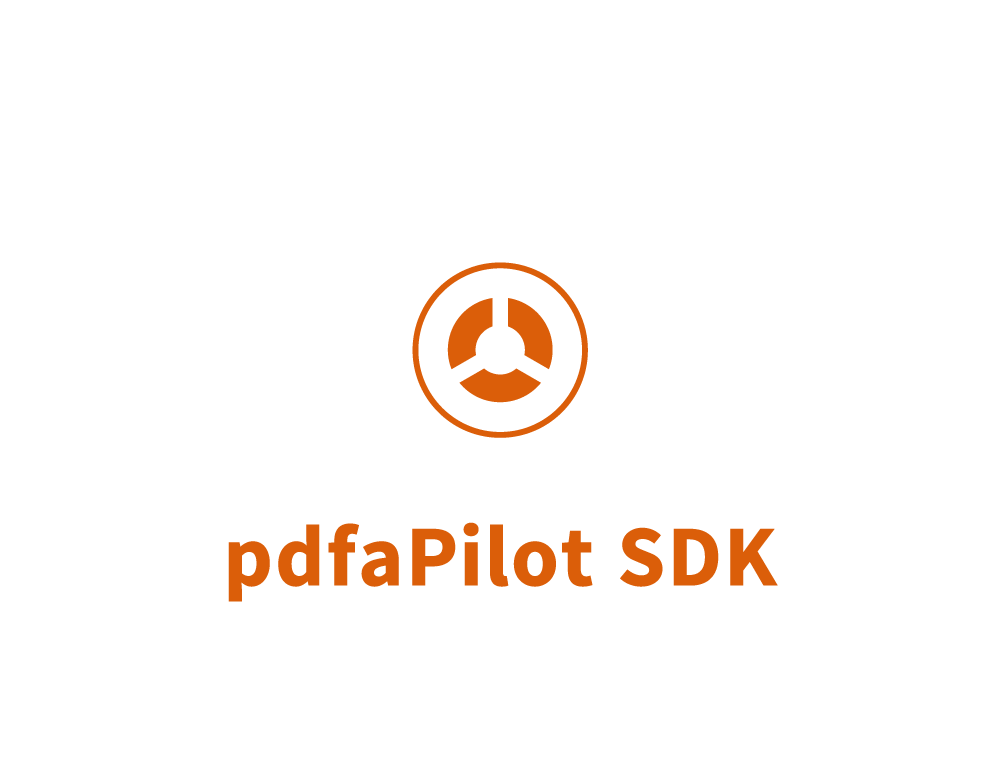 callas pdfaPilot SDK - Detaljinformation

callas pdfaPilot SDK is a programming library
for standards compliant PDF archiving.

It is aimed for developers with a need to automate callas pdfaPilot
or when integrating callas pdfaPilot into an existing workflow for
PDF optimization, validation and correction.




System Requirements

Mac: Requires Mac OS X, version 10.6 or newer, 64-bit-compliant.


Windows: Requires

Windows 2000 SP3 or newer


Windows Server 2003


Windows XP

Windows Vista



Linux: SuSE Linux 9.3



Other Linux distributions with gcc-3.3 compatible
systemlibs or newer are also supported


64bit Linux distributions are also supported
when the 32bit subsystem is installed.



Oracle/Sun Solaris

Solaris SPARC: Solaris 9 (Solaris SPARC v5.9) or newer


Solaris x86: Solaris 10 (Solaris Intel v5.10) or newer



IBM AIX: AIX 5.3 (oslevel 5300-07) or newer




Stäng fönster