---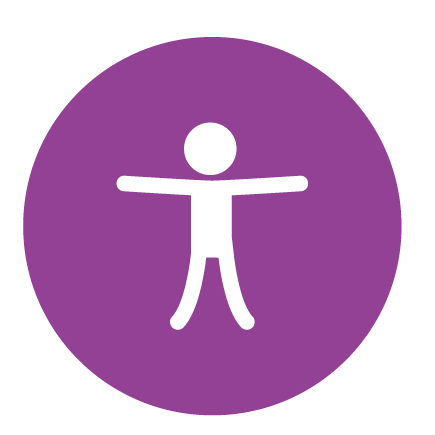 Accessible PDF
---
Accessible PDF as a Service - PDF/UA Services

In Compliance with the ISO Standard 14289 (PDF/UA),
PDF for Universal Access
---
Accessible PDF
NewFormat help businesses to locate, map and analyze existing
document resources as input for decision on needed actions to
achieve full compliance with accessibility standards.

We provide tools for creation, checking/validation and remediation,
services and training, to make your PDF documents truly accessible
for everyone according to the ISO Standard PDF/UA.




Create accessible PDF on your own ("do-it-yourself") with our recommended tools

or request "Accessible PDF as a Service" from NewFormat.



---
Accessible PDF as a Service - Within budget and time frames.

Accessible PDF as a Service is for anyone who does not have the
opportunity to create accessible PDF files on their own,
but who nevertheless want PDF documents to comply with
accessibility regulations and standards.

Our services can regularly scan and crawl websites, internal networks,
file systems, folders, files,... to locate existing document issues and
compile an issue-report based on the findings.
The report indicates the accessibility status of the PDF documents over time;
including measures needed to remediate PDF documents for full PDF/UA compliance.

Following the standards is the only way to reduce your liability and
provide the most accessible versions of your PDF documents.

The easiest way to determine if your PDF documents are 100% compliant
is to ask NewFormat for a PDF document accessibility audit that proves
compliance to the accessibility standard you have requested.




Examples of services:

Validation and Remediation:
Testing, validation and remediation for PDF/UA compliance.


Quality Assurance:
Verification of PDF/UA conformance based on
the Matterhorn Protocol's set of checks.


Resource Mapping / Audit Scanning:
Sample (limited) audit scan for free or full mapping and
continuous monitoring of PDF resources for accessibility.


Accessibility Report
Input/documentation for annual mandatory accessibility report
according to the EU Web Accessibility Directive


Accessible PDF from databases:
Scalable high-volume production of accessible
PDF documents from database systems.


Training:
Provision of comprehensive education in
PDF accessibility and PDF/UA tools.


Coaching:
Provision of online interactive services to assist
in learning how to make PDF documents accessible.





---
Accessibility Report

According to the EU Directive shall a public entity on it's website provide an
accessibility report on the accessibility of its websites including PDF documents.

The report must include, among other things, a statement of contents on
the site that is inaccessible and a link to comment on deficiencies.

The accessibility report must be published at the latest when
the site requirements must be met.

Request an audit scan
---
Sample audit scan of your PDF documents for free!

NewFormat is happy to carry out an initial sample test/audit scan
of your document resources at no cost to you!

We also offer subscription services where we scan your domain(s) according
to some desired regularity; e.g. once a year, every quarter, every week,..

Such fact reports are of indispensable value as a basis for your entity's
continuous accessibility work and accessibility reports.




We are happy to carry out a sample test/audit scan at no cost to you!

Contact NewFormat for a free sample test/audit scan for Accessible PDF



---
Accessible PDF as a Service - Our experts create accessible PDF for you
Provide us with the PDF dokuments,
or even with MS Office Word/PowerPoint, Adobe InDesign sources files,
you want to be verified and repaired for accessibility and compliance.

This could be a list of URLs of website(s)/domain(s);
alternatively put the documents in a Dropbox folder.



We will provide you with a fixed, firm quote to ensure their
compliance with preferred standard.



Upon approval of the quotation,
we perform the remediation to conform to accessibility standards
and return the fully accessible compliant PDF to you.



Upon request,
we can provide a comprehensive compliance report for each document.
Interesting?
We are here to help you - Contact NewFormat for Accessible PDF